University students get a close-up look of life in China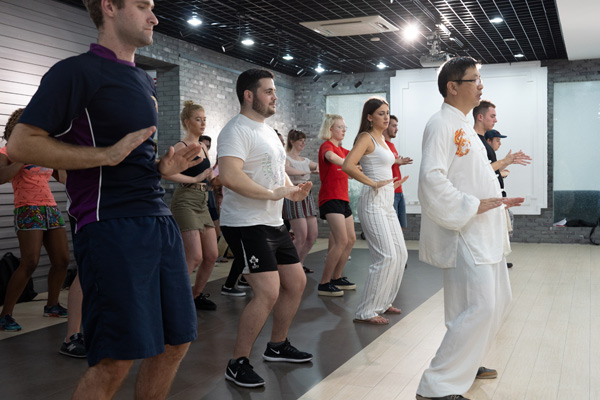 More than 200 undergraduates from top universities in the United Kingdom, including Oxford and Cambridge, recently took part in a three-week Study China tour.
The program this year included lessons in Chinese, calligraphy, tai chi and history, and tours to major tourist sites in or around Shanghai, such as the Shanghai Museum and the Bund, as well as Hangzhou, Zhejiang province, about three hours by car from Shanghai.
Speaking about the tour, Huang Meixu, the director of the International Education Center at the East China Normal University, says: "It's a privilege to deepen the understanding and friendship between the people in China and the UK through this program.
"Young people from diverse cultures who gathered in Shanghai immersed themselves in Chinese culture, and got a view of the social and economic development of the nation.
"As for Chinese students, their global horizons are sure to be broadened, along with their communication skills."
Speaking about the cross-cultural interaction she witnessed during the camp, Wang Kai, a calligraphy teacher in the program, says: "Many British students used calligraphy to create gifts for their Chinese host families, which showed their emphasis on etiquette.
"Also, instead of writing in a traditional way, they created their own styles, which was really interesting and innovative."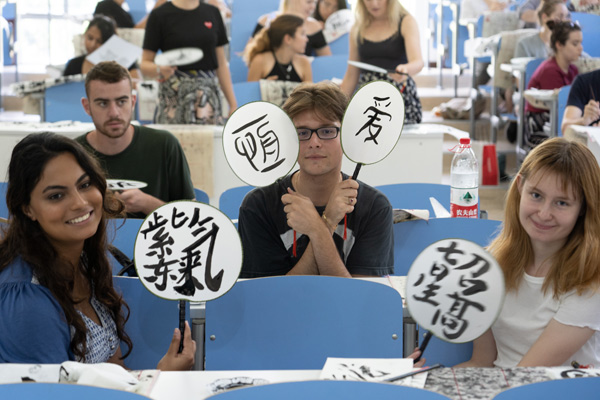 Bethan Watson, a 23-year-old studying English at Exeter University, says the program is a comprehensive way of showcasing China in a very short time.
"I love the logic of calligraphy and the beauty of the characters, with different writing tempos and scripts. I may never be good at it, but I have an appreciation for it."
Before university, Watson was in Australia working in the commercial property sector and dealing with Chinese investors.
"I will go back to the business after university. I may not know what people are saying right away, but it will be good to understand a little, or basically know when people are speaking in Chinese," she adds.
Alan Kowalski, an undergraduate from London studying history at Exeter University, says he got a bit of a culture shock during the program, but in a good way.
"The Chinese are so welcoming and friendly, and everyone in China is very direct," says Kowalski.
"They want to know all about you, and don't mind being asked personal questions.
"I had heard things about China and communicating with the Chinese, but when it comes to daily life this is something that you cannot understand unless you are here," he adds.
The program, launched in 2008, has so far taken in 1,515 undergraduates from the UK.
It is partially funded by the British government, which pays for the accommodation. Other expenses are covered by the students, including flights, visa fees and food.
Contact the writer at caochen@chinadaily.com.cn