Youth drama forum sets stage of tomorrow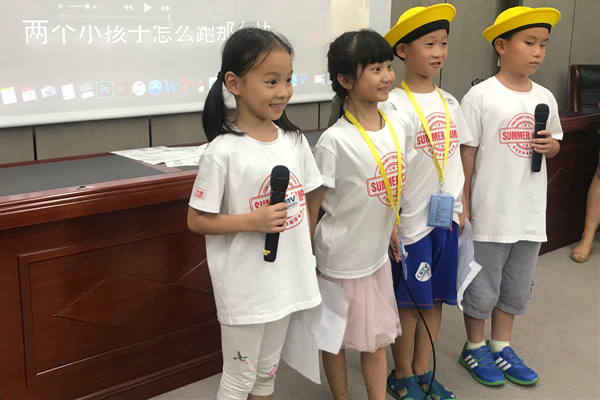 Theater practitioners from China and abroad joined a symposium on youth drama education at the 2018 Artistic Gathering of ASSITEJ, a Denmark-based international association of theater for children and young people, held in Beijing recently in tandem with the eighth China Children's Theatre Festival.
This is the first time that the ASSITEJ Artistic Gathering has been held in China. Organized by the China National Theatre for Children and the China Children's Drama Society, the forum included a roundtable conference, two panel discussions and 23 workshops on youth theater, welcoming more than 430 artists from around 46 countries.
On the theme of "imagining the future", the conference discussed children's theater across different cultures and how to envision a future for youth theater development.
"The gathering is an opportunity for communication between the East and the West. However, the dialogue is not limited to the cultural sphere, but also covers the impact culture has on children's theater," said composer Yin Xiaodong, president of CNTC and ASSITEJ China at the seminar in August.
Other speakers included Asaya Fujita, president of ASSITEJ Japan, Henrik Kohler, organizer of the Danish April Festival for the Theater for Young Audiences, and Stefan Fischer-Fels, vice-president of ASSITEJ Germany.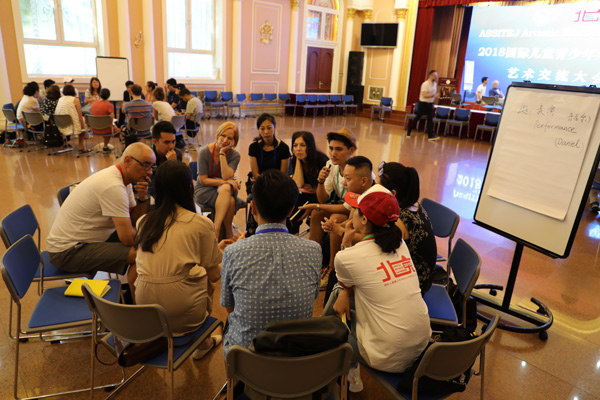 "Culture influences artists' perception of the world and the values embodied in their works," Yin says. "Children's theater, as an important component of theater arts, is closely related to the cultural background of the writers specific to different countries."
Both Kohler and Fischer-Fels say the children's theater in their countries feature a broad range of subject matters. Kohler says that in Denmark, children's theater can touch on almost anything, even the darker side of life, including domestic violence and divorce.
Similarly, Fischer-Fels says that from his observations, children's theater in the West is not regarded solely as a form of entertainment. The intention of youth theater is to challenge children by exploring a diverse range of social issues, using their productions as "a tender way to talk about taboos".
Fujita points out the similarity between children's theaters in China and Japan.
"We both pay excessive attention to endowing the plot with educational implications. Therefore, the scope for theater development can be relatively narrow," Fujita says.
"Many of the plays staged at this year's China Children's Theatre Festival reflect the values of benevolence and filial piety, which are influenced by our traditional culture," Yin says. "However, children's plays in China are paying more and more attention to the modern implications of history and culture."
During the theater festival, 18 productions from 11 countries were staged, selected from a pool of 426 submissions. Included in this was the latest production by CNTC, Sandpiper, Clam and Fish, a stage adaptation of a well-known folktale.
Drawing the audience in with Chinese folk music, the performers tell a moral tale through body language and the inventive use of traditional puppetry.
The theater festival was also innovative for its staging of an international bilingual coproduction, the fourth production of China Idiom Stories, which was jointly produced by CNTC and the Children's Theatre of Charlotte from the United States.
Retaining its form of telling three short stories adapted from traditional Chinese idioms, this new version was performed entirely by US students in both Chinese and English.
"After more than a century of development, children's theater in China has reached maturity. It is time to make innovations on the theme and stage presentations of theater works for young audiences," says Du Cun, a playwright at the Children's Art Theatre of China Welfare Institute.
Feng Li, deputy dean of CNTC and a playwright, says most of the children's plays in today's China are adapted from fairy tales from around the world and traditional Chinese stories with only few adaptations of original contemporary children's literature.
Facing the existing issues and the impact of diverse cultures, Yin calls for further international collaborations in developing theater for young audiences.
"We should look at world culture with an open mind and seek common ground while preserving diversity, in order to build a more tolerant, reasonable and humanistic youth theater," Yin says.