Fruits in season: Pomegranate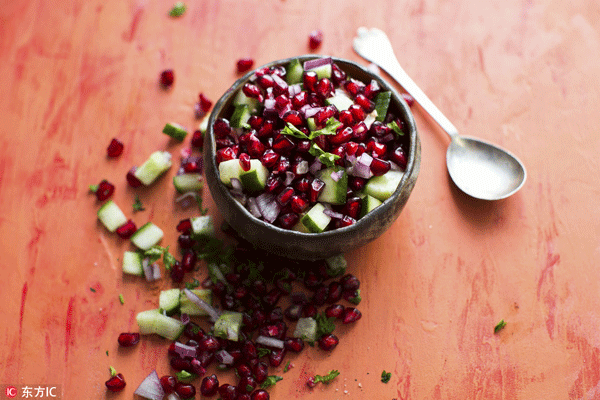 In early autumn, fresh pomegranates hit the market. Pomegranate contains tannin, sugar, malic acid, citric acid, protein, vitamin C and so on.
It contains vitamin C one to two times higher than that of an apple, while its fat and protein content are less. Eating more pomegranates endows you with moisturizing skin in autumn.
Pomegranates are often used in baking, cooking, juice blends, meal garnishes, smoothies, and alcoholic beverages, such as cocktails and wine.