More than 1.5 m US East Coast residents relocated as Hurricane Florence approaches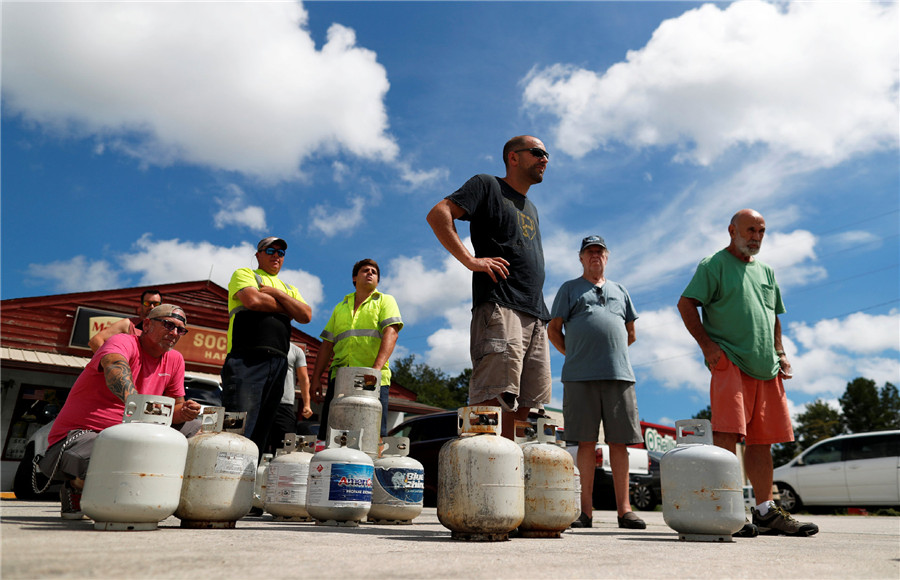 Byard said FEMA is also expecting "massive damage" including power shortage, infrastructure destruction and potential loss of life when the storm makes landfall.
"We cannot stress the importance to our citizens that are in evacuations to heed the local and state warnings," he said.
The first outer rainbands from Florence could move into the outer banks of the Carolinas and southeast Virginia Wednesday night, according to an NBC News report.
Hurricane-force winds could extend inland into central North Carolina and central Virginia later in the day on Thursday and a large area of tropical storm-force winds were expected to last until Friday, said the report.
The hurricane could also linger over the region until early next week, with rainfall totals potentially exceeding 15 to 20 inches and even up to 30 inches in some areas, which the US National Hurricane Center said "could produce catastrophic flash flooding."
As of 8 am ET on Tuesday, Florence was packing maximum sustained winds of near 130 mph (215 kph).