English website of Guangxi Zhuang autonomous region officially launched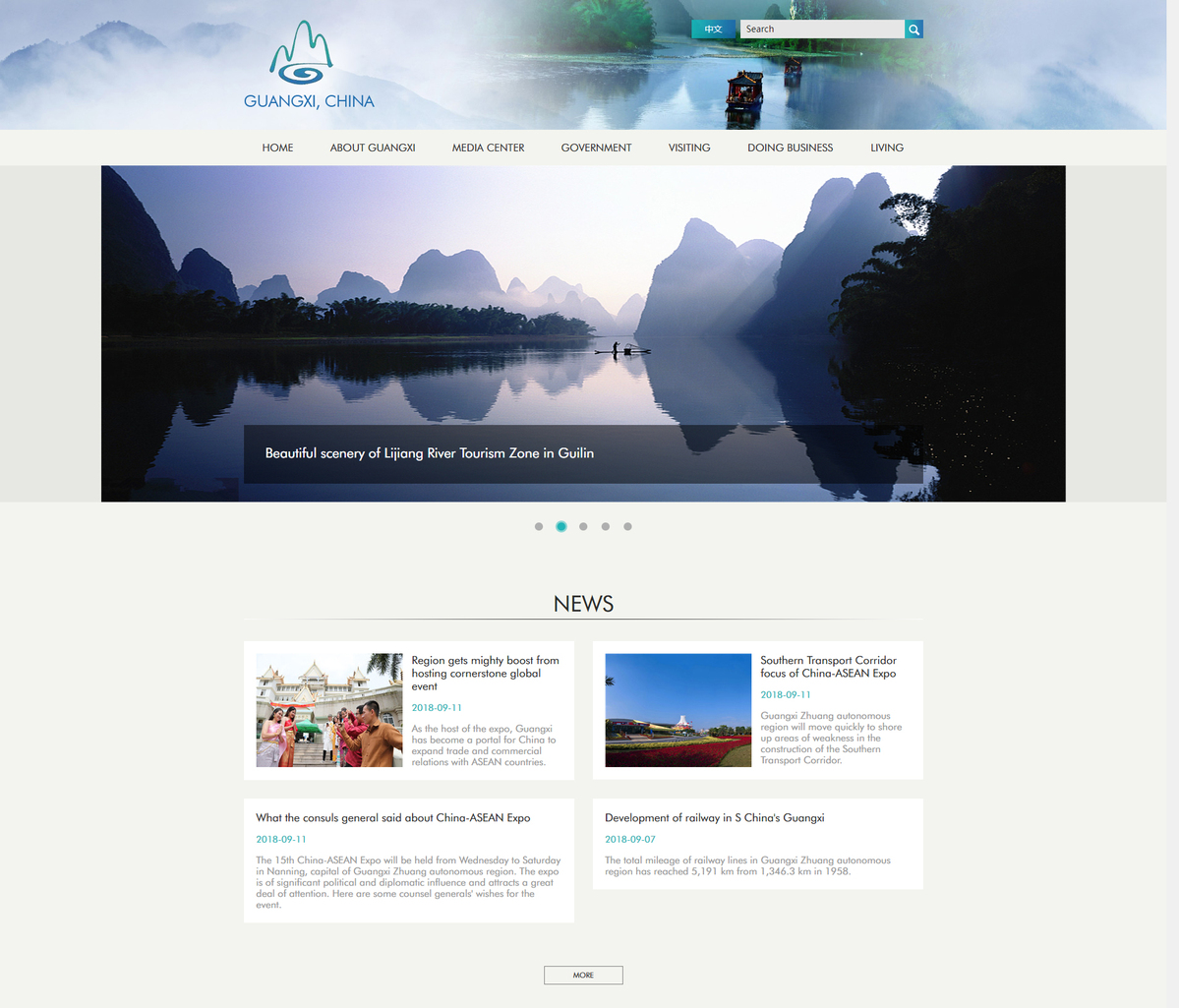 By seizing the golden opportunity of holding the upcoming 15th China-ASEAN Expo (from Sept 12 to 15), Guangxi Zhuang autonomous region launched its English-language website on Sept 11.
The site is expected to become a new platform for the autonomous regional government in external communications and for local cities, counties and districts to release service information, accelerating Guangxi's international development.
The site opened a new window for mutual exchanges between Guangxi and other countries. With a hierarchical layout displaying the website columns in separate screens, it offers the users with an eye-pleasing, beautiful and clear visual enjoy-ment. The core contents of the website, focusing on the service information, are es-pecially highlighted.
There are six first-level columns, namely "About Guangxi", "Government", "Media Center", "Visiting", "Doing Business", and "Living", and 28 second-level columns. The contents are bright, colorful and rich. The "Media Center" and "Doing Business" col-umns are dynamic, aiming to report the latest and most comprehensive news in Guangxi and provide professional business and living services. The "About Guangxi" column covers less news-oriented matters such as Guangxi's geographical ad-vantages, and economic situation, providing readers with a full range of information services.
The site has adopted a popular design style, pursuing the best outreach and govern-ment service effects. It will actively promote the Belt and Road construction and fos-ter a new pattern of opening-up in Guangxi.
Browse the website at: http://en.gxzf.gov.cn
Today's Top News
Editor's picks
Most Viewed