Five new departments in reshuffled environment watchdog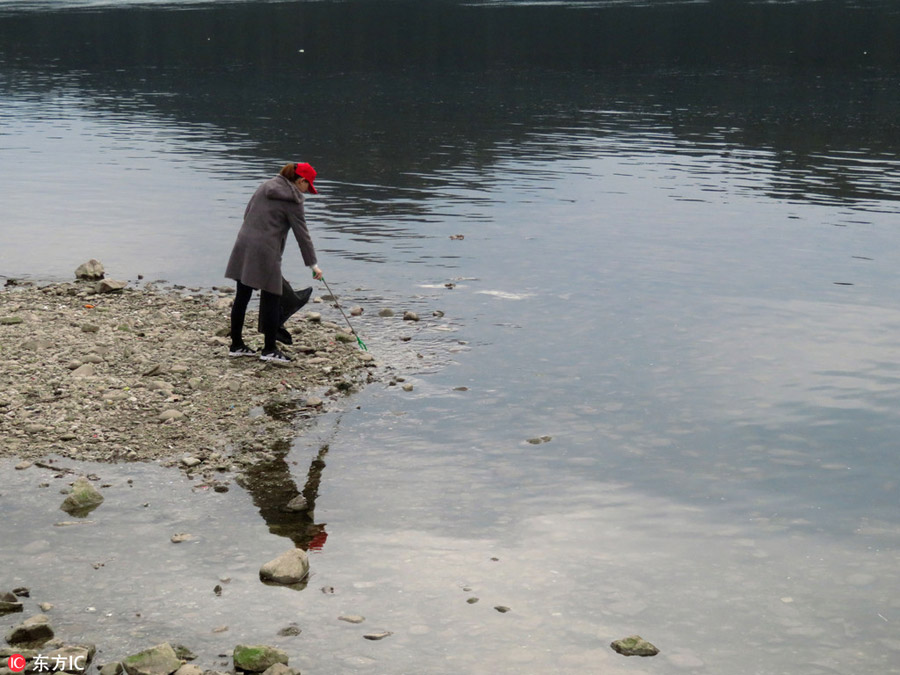 China's top environment watchdog has set up five new departments, including one responsible for the control of solid waste and chemicals, according to a document released by the central authorities on Tuesday.
Before a round of institutional restructuring initiated by the State Council in March, there were 17 departments in the now defunct Ministry of Environmental Protection.
The restructuring led to the reshuffling of some portfolio responsibilities, and there are now 21 departments in the new Ministry of Ecology and Environment, the document said.
In addition to the department in control of solid waste and chemicals, another department has been established to lead stepped-up central environmental inspections across the country.
Two new departments have been set to handle duties transferred to the new ministry that deal with responding to climate change and marine environmental protection.
A department of general affairs that has also been established will be in charge of organizing environmental surveys and drafting annual targets for the ministry.
Three previous departments - dealing with planning and finance, policy and regulation, and technology and standards - have been reshuffled into two departments.