ACCA marks anniversary in China at London event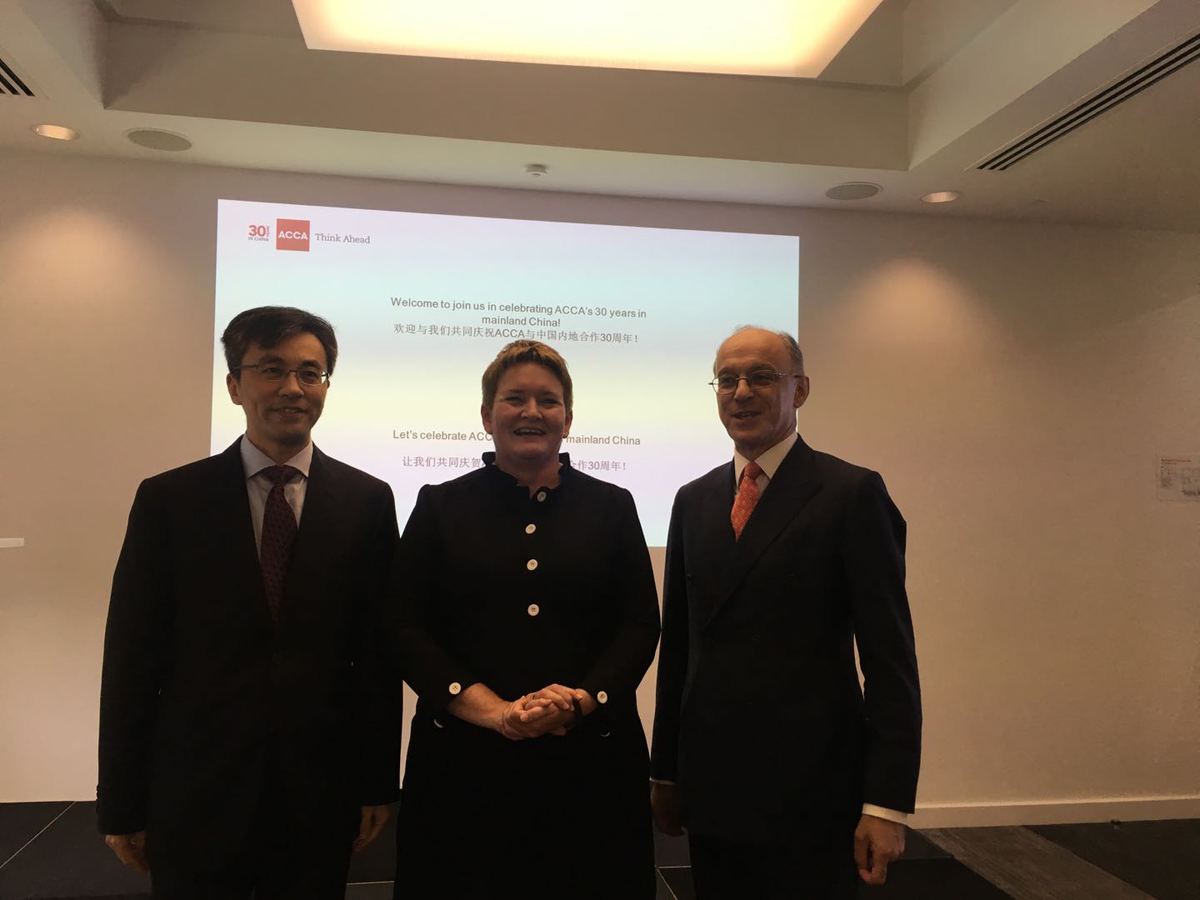 China will play an even more significant global role in the finance sector, according to the head of the global governing body for professional accountants.
Helen Brand, CEO of the Association of Chartered Certified Accountants (ACCA), said that the Chinese accounting profession is "going to go from strength to even greater strength".
London-headquartered ACCA is celebrating 30 years in China, where the governing body has 25,000 members, 86,000 students and 11 offices.
"China is our fastest growing market year-on-year," Brand said, during a London reception marking ACCA's 30th anniversary in China.
After three decades in the world's second-largest economy, the ACCA is "also very much looking forward to the future … that will see China play an even more significant global role", Brand said.
"In being outward looking and opportunity focused, China is creating new opportunities for business and for the accountancy profession -- fresh and exciting challenges for professional accountants across China and around the world," she said.
ACCA became the first global accountancy body to establish its presence on the Chinese mainland in 1988, following a successful meeting with the newly created national organization for the profession, the Chinese Institute of Certified Public Accountants, a key partner of ACCA ever since.
Brand also highlighted the benefits of China's Belt and Road Initiative, which she said "has the potential to connect nations along it in a truly modern and beneficial way".
"The possibilities it opens up for increase prosperity but also invaluable cross-cultural exchange is incredibly exciting," Brand said. "ACCA sees enormous benefits this could bring in terms of shared high standards and ethical values across the international profession."
Brand added that the Chinese economy has "shown itself to be unparallel in its level of ambition and breadth of vision".
Looking ahead for the ACCA, she said, "Due to the Chinese government's current vision for global trade, we very much see ourselves facilitating that through our global network of finance professionals so we can link up with the Chinese professionals in mainland China and help to support and facilitate that very positive modern view of global trade."
Speaking at the same event, Graham Stuart, minister for investment at the UK Department for International Trade, said: "Trade overall between China and the UK is already at record levels, over 59 billion pounds a year with British exports to China, including those of the accountancy profession, up by more than 60 percent since 2010.
"In financial services, Britain sees itself as a natural partner for China," Stuart added.