Southern Transport Corridor focus of China-ASEAN Expo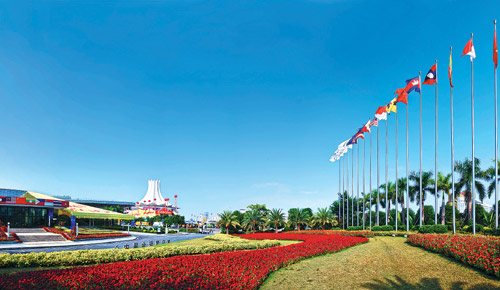 Distribution hub facilitates economic and trade cooperation between China and ASEAN, Yuan Shenggao reports.
Guangxi Zhuang autonomous region will move quickly to shore up areas of weakness in the construction of the Southern Transport Corridor, facilitating the exchange of goods between China and Southeast Asia and further releasing the market potential of trade between the two regions, officials said.
The Southern Transport Corridor is an important artery linking China's western provinces to Association of Southeast Asian Nations countries through the Beibu Gulf in South China's Guangxi. By this route, goods coming from the western provinces of China can be shipped to Singapore by road, railway and waterways. The route also connects Europe to Southeast Asia, with Chongqing as the vital railway link.
"Starting in 2017, the construction of the Southern Transport Corridor has made some substantial progress. But at the same time, there are difficulties and problems to be solved," said Wei Ran, deputy director of Beibu Gulf Economic Zone and the ASEAN Cooperation Office of the Guangxi government.