Chinese designer Wang Tao adds color to power dressing at New York Fashion Week
Share - WeChat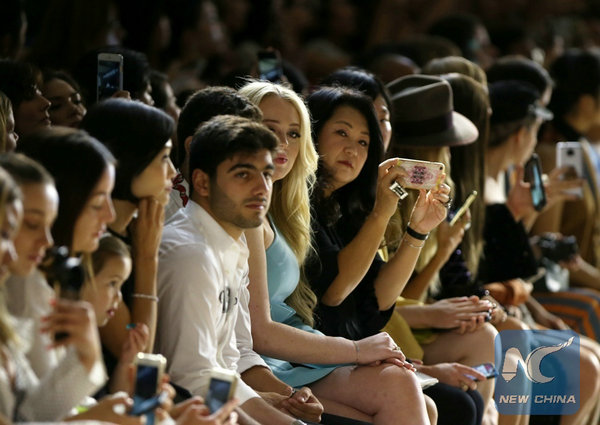 Another inspiration came from the BBC mystery drama "Picnic at Hanging Rock". The Victorian style and the delicate touch in the clothes in this remake of an iconic Australian novel are a feast for the eye, she said.
Amy Zhang, senior vice president of Fred Alger Management, a private investment company, called the combination of pink and navy or pink and black both powerful and elegant. "I feel every piece can be worn to the office," she said.
Zhang, a long-time client of Wang, was wearing a Taoray Wang suit from last season. She said she especially loved the detailing in the sleeves, where a touch of red Chinese silk had been added to create fluidity.
"She's truly an artist who bridges the East and the West," Zhang said.
Wang, a graduate of East China Normal University in Shanghai, has grown from an aspiring designer to one of Asia's most successful female entrepreneurs. Since her brand made its debut in the fall of 2014, she has become a regular at the New York Fashion Week.
Held in February and September, the semi-annual event is one of the four major fashion weeks in the world, collectively known as the "Big Four," along with the Paris, London and Milan fashion weeks.
Most Popular