Belt and Road Initiative: A global economic project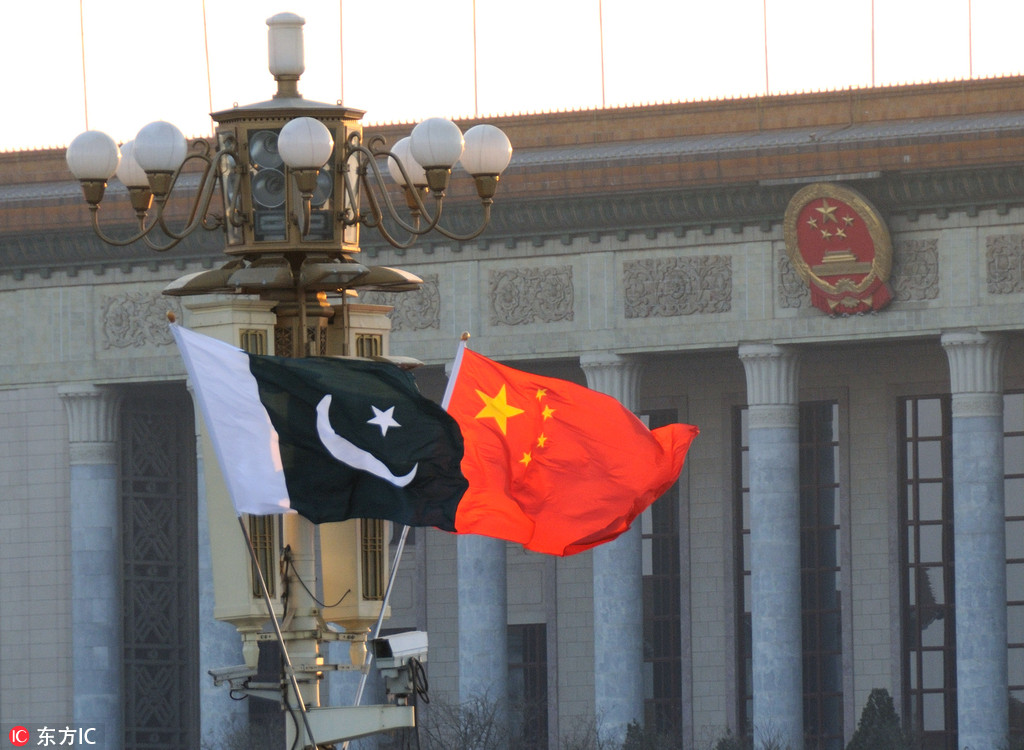 The Belt and Road Initiative is part of China's grand strategy that will improve regional connectivity and bring economic prosperity at the regional level within participating countries. This initiative was envisioned by President Xi Jinping in 2013. This is one part of a multibillion dollar project based on two international trade connections, namely the land-based Silk Road Economic Belt and ocean-going 21st Century Maritime Silk Road.
The core objective and aim to strengthen the infrastructure, regional trade and investment opportunities between China, the initiator, to South and Central Asia, Africa, Gulf countries and onward to Europe to find new potential markets. The scope of this initiative is quite large, one that will integrate and pave the way to get the benefit of this global project at country and regional levels.
Pakistan is a participant in this project, where the China Pakistan Economic Corridor is known as CPEC, and is one of the flagship projects under the Belt and Road Initiative. Economic experts, policy makers and analysts named this CPEC as a "Game Changer" for Pakistan for their better economic prospective in the days to come. This $46 billion project includes development of a network of roads, railway tracks, ports, economic zones, dams and airports linking our Gwadar port to the western part of China.
Pakistan has a strategic location and natural seaport known as Gwadar in the province of Balochistan, quite closer to OPEC Counties who supply fuel to the rest of world, including a major chunk to China to meet their fuel and energy requirements. At present, China's major way to transport fuel is through the sea, wherein the country faces not only some territorial security issues but also endures a long sea route to transport that fuel. The most viable and best alternative to linking China directly to Gwadar is through their western part of China. It is pertinent to note that China is seeking to develop the western part of China to manage urbanization and to spur collective development all over the country, to have better results and support in its future economic growth.
Therefore, after activation of this channel, this will enable the Pakistan business community to have a faster route to manage their business and transportation through an easy and secure means, and on the other end, the Chinese people who live in the country's west benefit with a good source of employment through related business activities and equal opportunity to stay connected on the shortest means from Pakistan and rest of China, as well.
Pakistan-China relations have always been friendly during last 70 years, wherein China has shown greater support to Pakistan at every stage on the international front. We foresee greater prospects under this project for Pakistan. We have five provinces in the Baluchistan region where this project will start, and Gilgit Baltistan, where this project will connect to China, both the provinces are neglected and less developed parts of Pakistan. Particularly since after Independence, we couldn't focus on Balochistan, being the largest province in terms of area, which always has been in trouble and faced conflict and instability from some militant group and their support from neighboring countries. But this project will play a vital role in bringing economic prosperity with improved infrastructure and opportunities. It is believed that this attention and given support will address the issues of local residents to maintain law and order and the desired security and better living standards.
Pakistan is facing some serious macro-economic issues, including unemployment, adverse balance of payment, inflation and most importantly, issues like terrorism, and water and energy crises. Besides this, Pakistan foreign affairs with the US and their alliance is being questioned at the front of Pakistan efforts toward controlling terrorism. However, China and other friendly countries always applauded our effort and action against this, where Pakistan has been victimized since after 9/11 when the US initiated the war in Afghanistan.
We truly believe that this project will help Pakistan on the economic front to benefit, and to bring peace and economic prosperity, as well. The most important part is that the newly elected prime minister of Pakistan has emphasized the importance of CPEC and our relationship with China and other neighboring countries in his first speech to the nation in August, that gave an indication of this government's future action plan and strategy to lead the way forward for our country's affairs.
The CPEC would be a catalyst for a regional economic integration if our neighboring countries, including India and Iran, also become the part of it. That is likely to happen to secure regional peace and greater prosperity at the regional level.

Since after the Belt and Road initiative in 2013, China and Pakistan have taken some serious measures on the economic front to foster development growth. Besides this, we witnessed some excellent support from China to provide the opportunities of Pakistan's promising talent to study and learn in Chinese leading universities to develop the future talent that will serve the country in desired means to achieve the collective objective.
I would like to mention here that my scholarship at Tsinghua University's School of Public Policy and Management is an example of this cooperation, where I got an opportunity to be part of the world's top ranked and China's No 1 university. This learning experience will sharpen my skills for my personal growth and serve for the betterment of my country after completion of the one year international master's degree in public administration.
The Belt and Road Initiative can foster socio-economic development in all participating countries. It can pave the way for regional economic and trade connectivity and integration between regional countries and a longer perspective that can foster an economic community in all the regions of Asia and beyond if its vision is materialized in its true sense
Imran Abbasi is a student of School of Public Policy & Management at Tsinghua University.
The opinions expressed here are those of the writer and do not represent the views of China Daily and China Daily website.
Most Viewed in 24 Hours
China stories