Beat the heat in Ningbo, a cool place after all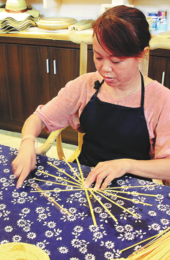 Virtual journeys
Ninghai Intelligent Automobile Town is a place where you can don virtual-reality glasses and sit in a massage chair while enjoying a film. Seats knead you at this attraction in Binhai New District's VR Super Experience Museum.
Oh, and the armrests are even refrigerated to chill your drink while you sit and, well, chill, yourself.
Augmented-reality videos play a floor above.
They portray evolution from the Jurassic era throughout the rise of humankind.
The videos explore our species' bodies as microcosms.
A fictional spaceship is the vehicle through which viewers travel to eight planets. It's a hit with kids.
People of all ages enjoy staged sci-fi races and a high-speed roller-coaster simulation that zips above a fictitious space zoo.
Caves and beaches
An inscription carved into a cave wall suggests Wushan's grottoes should remain empty. But the caves endure as a travel destination because of what they contain.
A stone sculpture of a Chinese-chess game stands near the entrance of a cave attracts children, while adults seem more interested in the unique stone formations and the pools of green water inside.
But the area's underground appeal ultimately gives way to that of its seaside.
Meishan Bay Beach Park is the Yangtze River Delta's biggest artificial shore.
It may be fake, but it's still not a bad place to cool down and soak in real life.