Carolina residents rush for gas as powerful hurricane advances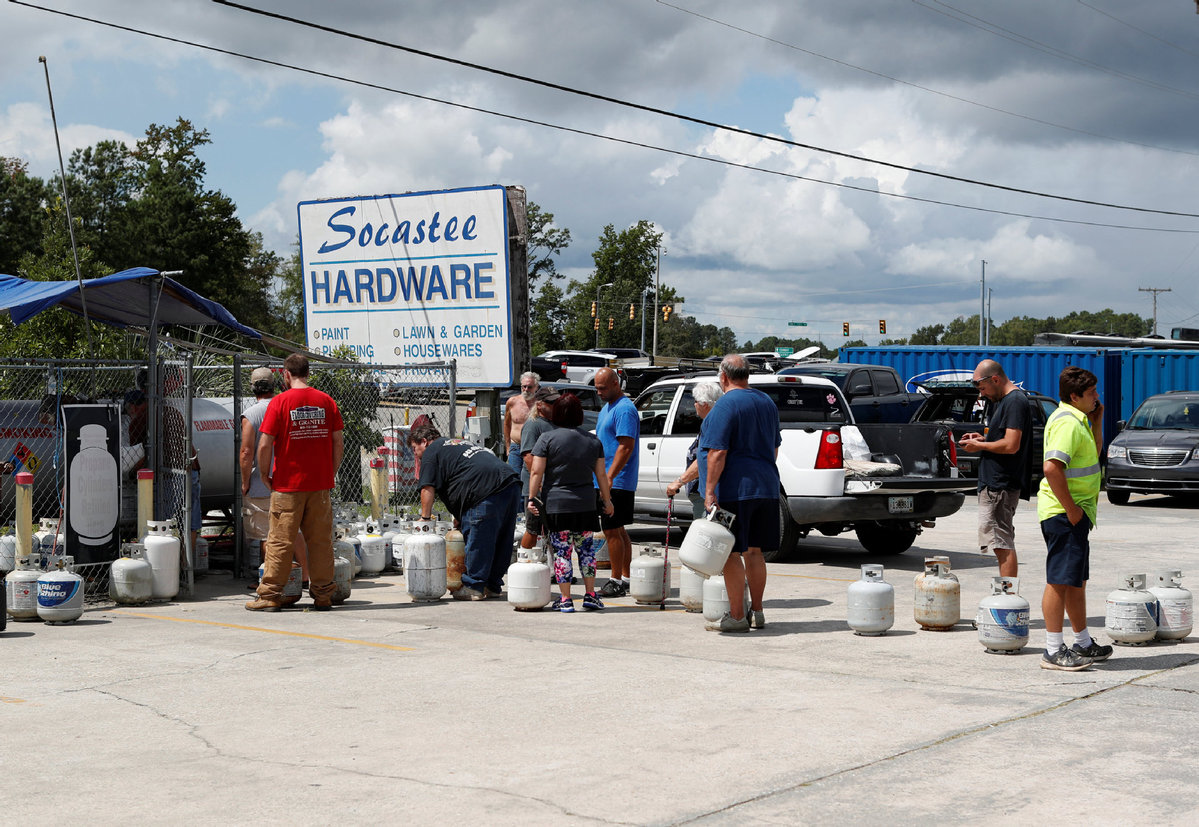 In South Carolina, where 1 million residents have been ordered to evacuate, distributors were sending out gasoline supplies to prevent stations running dry.
"All of my transport drivers have been busy as they could be trying to get in front of the storm," said Dennis Curtis, owner of Curtis Oil Co., a fuel distributor in Chesterfield, S.C. that serves both states.
People trying to escape Florence in South Carolina were coming across the state border to Georgia, and hotel rooms and campgrounds were getting booked fast, CBS affiliate WGCL-TV reported.
"As soon as that mandatory evacuation comes down...think it's noon (Tuesday), they will see a huge influx," Tori Gayle at the River Falls campground in Lakemont, Georgia told the station.
Florence could stall out after striking the coast, forecaster say. That would cause more flooding rains across a large swath of the South, after Tropical Storm Gordon inundated the area earlier this month.
Residents in Raleigh, the capital of North Carolina, a three-hour drive from the coast, saw grocery store shelves stripped of food and water supplies.
Reuters