Surge in votes for Sweden's far-right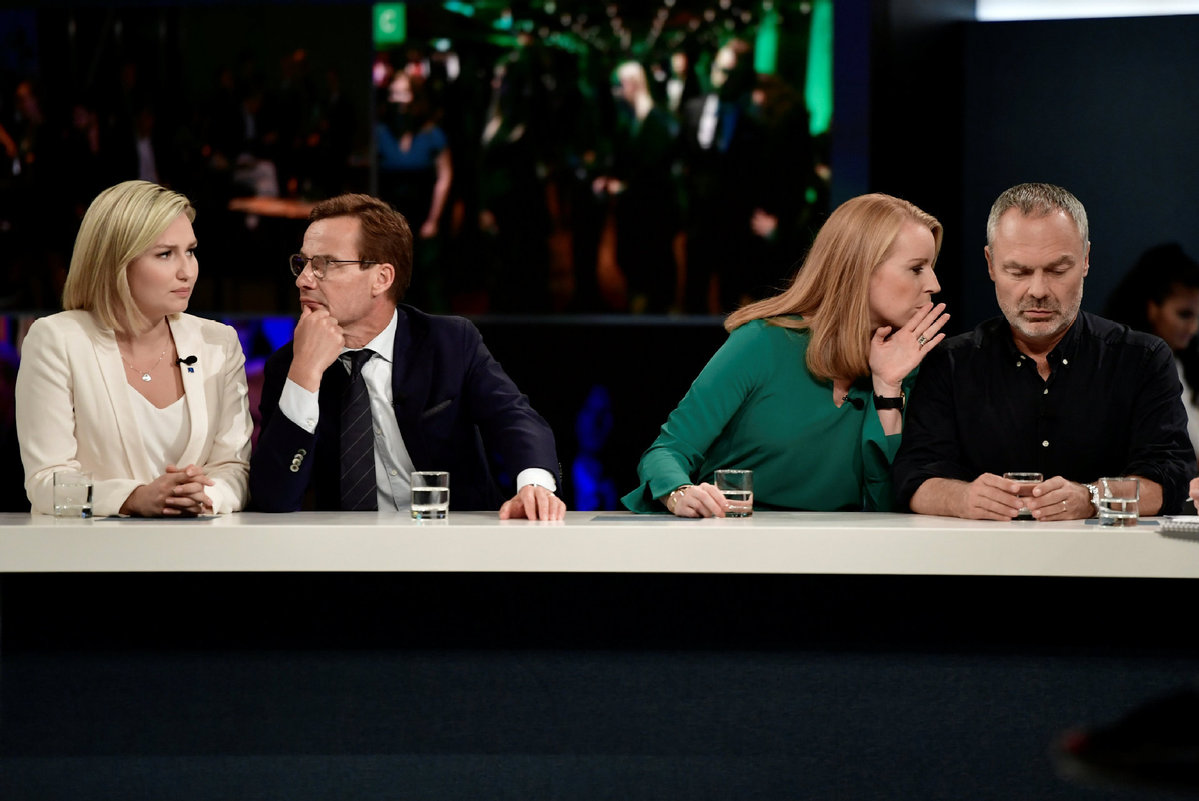 The strong polling performance of a far-right nationalist party in Sweden's general election on Sunday has stirred anxiety and debate in one of Europe's most liberal countries.
The nation is headed for a hung parliament after the Sweden Democrats upped their vote share from 13 percent to 18 percent.
The election has left the two main political blocs almost tied with around 40 percent of the vote each.The ruling center-left coalition of Social Democrats and Greens was marginally ahead of the opposition center-right Alliance, and a protracted battle to form a working coalition now looks certain.
Both of the main blocs have refused to govern with the Sweden Democrats, although its leader said he was prepared to talk with all other parties.
"We will increase our seats in parliament and we will gain huge influence over what happens in Sweden during the coming weeks, months and years," Jimmie Akesson told a party rally.
Anti-immigration parties have made gains throughout Europe in recent years as concerns grow over national identity and the effects of globalization and immigration following armed conflict in the Middle East and North Africa.
Earlier this year, Italy installed a new coalition government run by the anti-establishment Five Star and the right-wing League. In 2017 the far-right Alternative for Germany won 12.6 percent of votes, and The Danish People's Party won 21 percent in 2015.
Sweden's former prime minister and foreign minister for the Moderates Carl Bildt told London's Evening Standard newspaper: "Sweden is becoming like a lot of other European countries - we now have a more fractured political landscape. There is the hollowing out, the decline of the big parties."
In Sweden, an influx of 163,000 asylum seekers in 2015 - the most in Europe in relation to the country's population of 10 million - has polarized voters and fractured the long-standing political consensus.
Akesson hopes his party, which wants Sweden to leave the European Union and freeze immigration, can play a decisive role in negotiations over forming a government.
He called on Ulf Kristersson, the center-right Alliance's candidate for the premiership, to choose between seeking support from the Sweden Democrats for an Alliance government or to accept another four years of Social Democrat Prime Minister Stefan Lofven.
Kristersson called on Lofven to resign, but rebuffed Akesson.
"We have been completely clear during the whole election. The Alliance will not govern or discuss how to form a government with the Sweden Democrats," Kristersson said.
The Sweden Democrats, shunned by all the other parties since entering parliament in 2010, have promised to sink any cabinet that refuses to give them a say in policy, particularly on immigration.
Lofven said he would not resign and called for cross-party cooperation to resolve the political impasse.
"There is no side with a majority. Then it is only natural to work across the political divide to make it possible to govern Sweden," Lofven said.
Lengthening queues for critical operations, shortages of doctors and teachers and the failures of police to deal with inner-city gang violence have shaken faith in the "Swedish model", built on a promise of comprehensive welfare and social inclusion.
Voting in central Stockholm, student Katze Collmar, 32, told Reuters that the campaign had been "really unpleasant".
"It feels like Sweden could take a step in this election that we won't be able to recover from very easily."
Lofven could hold on to power unless the Alliance accepts some kind of support from the Sweden Democrats, at a likely cost of the populists having more say over immigration policy.