Putin, Abe meet in Russian Far East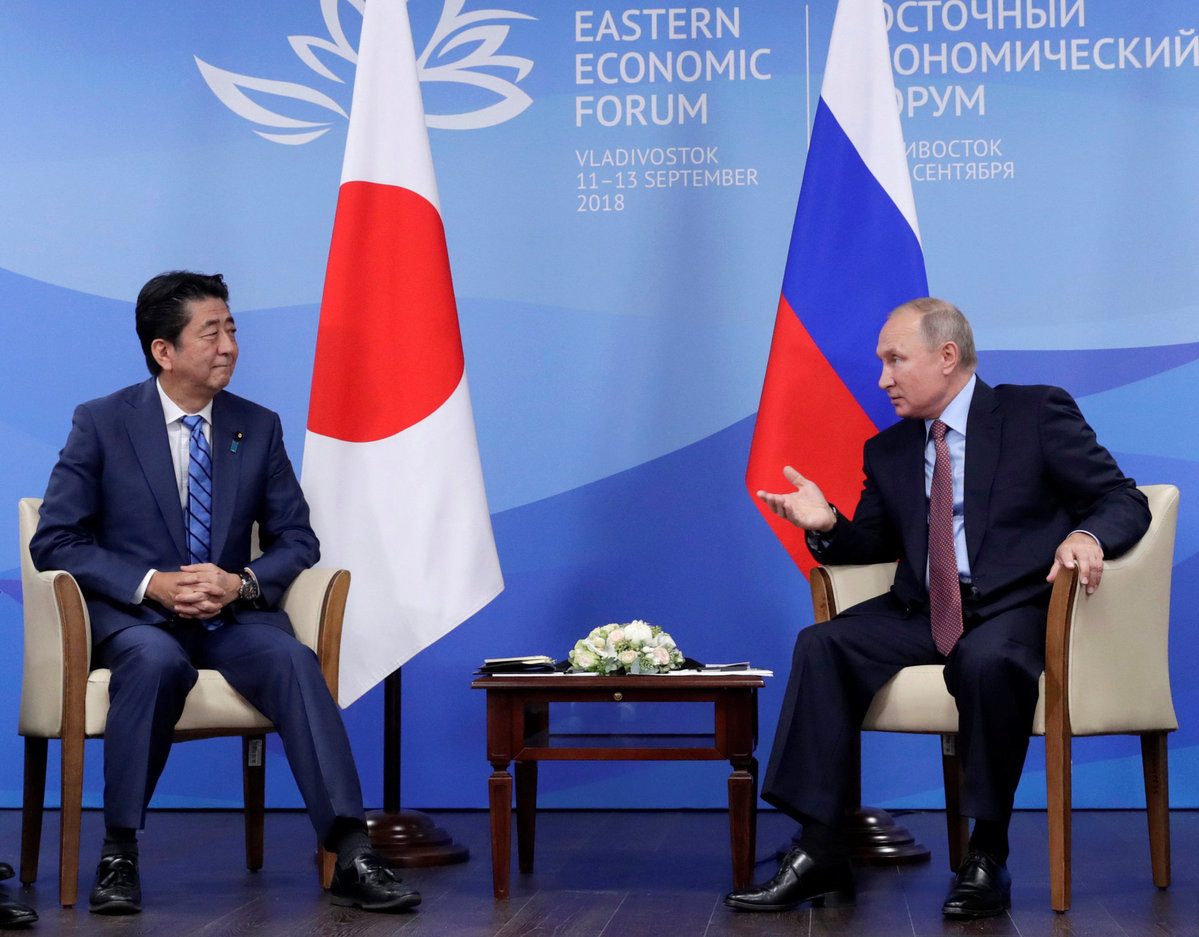 VLADIVOSTOK - Russian President Vladimir Putin held talks with Japanese Prime Minister Shinzo Abe in Russia's Far Eastern port city of Vladivostok on Monday.
They discussed topical bilateral issues, particularly economic, humanitarian, and military cooperation, the Kremlin said in a press release.
Before their meeting, Putin and Abe witnessed the launching of an engine assembly line for Japan's Mazda cars here.
Abe will also attend the fourth Eastern Economic Forum to be held in Vladivostok from Tuesday to Thursday.
A major hurdle in the relations between Russia and Japan is their decades of disputes over four Pacific islets, which are called the Northern Territories in Japan and the Southern Kurils in Russia.