Washington's homeshoring call set to fall on deaf ears: China Daily editorial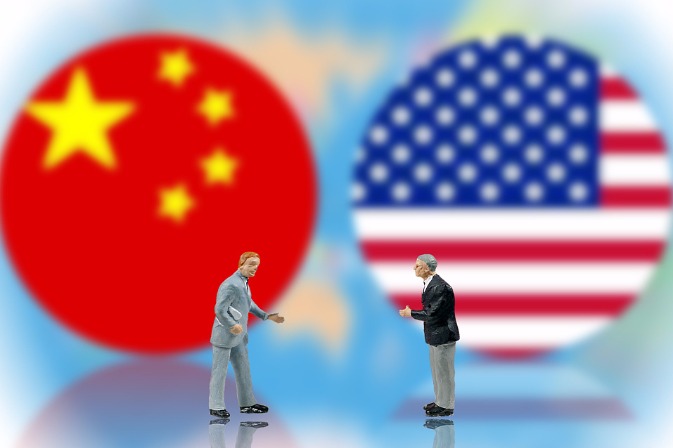 US President Donald Trump has urged automaker Ford and electronics giant Apple to shift their production from China to the United States to avoid the impact of the administration's high tariffs on Chinese imports. While it sounds like a plausible and workable solution, it goes against the trend of global division of labor that has been in place for many decades, and is set to fail.
The world has witnessed a major shift in industrial production over the past decades from high-cost advanced economies, such as the United States, to the low-cost developing countries, such as China, a process that has benefited both the investing multinationals and the receiving countries.
Such a market-driven rearrangement of the global industrial landscape has played an important role in pushing global economic growth and improving the well-being of people in both developed and developing economies.
Now the Trump administration, by imposing hefty import tariffs, is seeking to reverse that process. But it has failed to appreciate that it cannot buck market forces. Even though they would be exempt from the high tariffs, by shifting their production back to the US, companies such as Ford and Apple would have to shoulder much higher production costs.
That is why Ford stated that it won't move back its production because "it would not be profitable".
Apple is yet to respond to the president's suggestion. But it is highly likely its calculations will come to the same conclusion.
What Trump and his fellow neo-firsters should do is to reflect on the adverse impact of its tariff policies on the interests of US enterprises and citizens, as those policies will, instead of forcing China to give in, only hike the costs of imports, thus dampening sales of goods produced by US companies in China and raising the prices of daily necessities for US consumers.
Such policies are set to trigger strong opposition from not only its trade partners but its own companies and people, as shown by the results of the US Trade Representative hearings on its proposed tariffs on a further $200 billion worth of Chinese products.
If it refuses to redress its one-sided policies and carries out its tariff threat, the administration will only further damage the interests of US companies and increase the financial burden of ordinary US people.
Sometimes, you just have to admit what seemed like a good idea at the time really wasn't, especially when it comes back to bite you.
Most Viewed in 24 Hours
China Views