Foreign Minister's Pakistan visit paves way for further cooperation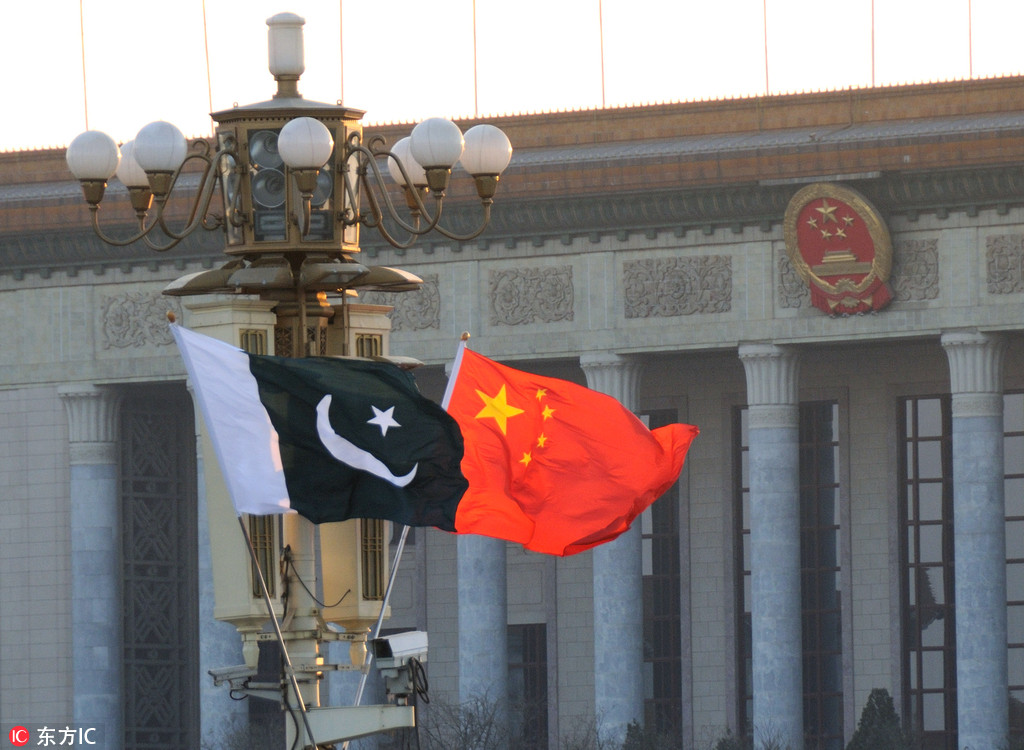 Chinese Foreign Minister Wang Yi paid an official visit to Pakistan from Sept 7 to 9. It was his first visit after the formation of the new government in Pakistan. As a result of the general election, held on July 25, the Pakistan Tehreek-e-Insaf party came into power and PTI Chairman Imran Khan became the prime minister. During the last few decades, Pakistan was consecutively ruled by two political parties one after another: the PPP and PML-N. The Chinese had very good working relations and acquaintance with both. But the PTI was new to the Chinese side, and having little interaction with PTI caused some alarm. So the Foreign Minister's visit was even more important to establish good understanding and a strong foundation for stable working relations between the two sides. Wang had a cordial meeting with his Pakistani counterpart. He also met with Khan and important ministers and officials in the new government.
Fortunately, Foreign Minister Makhdoom Shah Mehmood Qureshi held that office during the PPP's tenure from 2008 to 2013. He has visited China several times, enjoying good interactions with Chinese officials, Wang included. But the friendship foundation laid by our elder leaders like Chairman Mao Zedong, Premier Zhou Enlai, President Ayub Khan and Prime Minister Zulfiqar Ali Bhutto was so solid and strong that we still enjoy good relations. Our relations are not person-specific but strategic in nature. Whatever changes happen in China or Pakistan on the political front, relations between the two nations are always consistently excellent.
Below are highlights from the visit:
During the delegation-level meeting, both sides discussed 10 points and agreed to further cement the existing cooperation. Wang said "Beijing will support Pakistan in developing its industrial sector as well as increasing exports to China." Pakistan's economy is in poor shape and facing a shortage of foreign exchange. The foreign debt of Pakistan is high, and the country is facing difficulty in debt servicing. The government of Pakistan has taken measures to cut expenditures by the introduction of austerity measures but wanted to increase its exports to earn more foreign exchange. Pakistan has planned to establish nine Special Economic Zones, where a policy based on incentives will be introduced. Pakistan is rich in raw materials and cheap labor. Chinese industry may be benefitted by shifting into Pakistan to utilize cheaper labor and raw materials for the domestic market as well as for export. Pakistan has the special status of a general scheme of preferences country in the EU, while China is facing quota limitations and tariff restrictions there. Wang said a free trade agreement between China and Pakistan may be finalized by the end of this year. China agreed to help Pakistan in the eradication of poverty for the local workforce.
"China will give a lot of sustenance to encourage imports from Pakistan," Wang said. "We have decided to strive for a greater balance in two-way trade. China will earmark subsidiaries to encourage imports from Pakistan, and will send more tread coalition teams to Pakistan. We will also broaden market access to Pakistan's competitive agricultural products."
Regarding the China-Pakistan Economic Corridor, both sides have not only stayed committed, but resolved to continue on a faster pace and in a more meaningful manner. We are one family, and can re-adjust to make CPEC more fruitful to both nations. There exists a complete harmony and trust in CPEC and its importance.
It was a very crucial time for Pakistan, and three foreign ministers visited the country within a short span of time. Last week the Iranian Foreign Minister Mohammed Javad Zarif visited Pakistan, and on Sept 5 US Secretary of State Michael Pompeo paid the country a visit. Pakistan's foreign minister is also planning to visit Afghanistan's capital Kabul in the near future on his first visit abroad since the election.
Wang has invited Khan to attend the Shanghai Expo in November as a guest of honor. Premier Li Keqiang and President Xi Jinping were also invited to visit Pakistan at their earliest convenience. Overall it was a successful, cordial visit and paved the way for further promotion of cooperation and collaboration.
Zamir Ahmed Awan is a sinologist and non-resident fellow at the Center for China and Globalization, National University of Sciences and Technology, Islamabad, Pakistan.
The opinions expressed here are those of the writer and do not represent the views of China Daily and China Daily website.
Most Viewed in 24 Hours
China stories