Belt and Road to bring win-win benefits to Turkey and China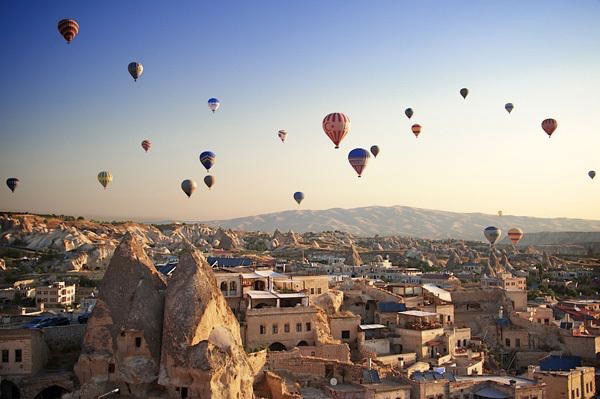 During Development Economics lectures at Bogazici University Economics Department in 2007, one of our professors who used to work at the World Bank emphasized the Chinese economy would be the biggest economy in the world, and as individuals we need to understand more about China, as well.
By following the professor's advice, I flew to China just two days after my graduation. To understand the culture and learn the Chinese language, for two months I traveled from north to south, from Beijing to Hainan, and experienced the most unforgettable moments in my life. After this travel, studying Chinese language in Changsha was a chance to understand Chinese culture more and changed my entire life. In the marble and textile industry I worked as a business development specialist and sales executive and flew back and forth to China for about 10 years. Every month I spent at least one week in China.
During these years, as an economics graduate, day by day observing the growth and development momentum of the world's fastest-growing major economy transition from export-led growth to a more sustainable domestic consumption-led growth model. I saw the increasing the level of China's outbound foreign direct investment (ODI) with the implementation of the on-going global strategy and economic development as a unique experience.
The Belt and Road Initiative put forward by Chinese President Xi Jinping in 2013 has received positive responses from Turkey. Both China and Turkey have their own strategies about the creation of the modern Silk Road, in which they share mutual benefits.
Turkey, in line with her geographical location between continents and regions, supports the development of regional transportation projects. With the completion of the Baku (Azerbaijan) –Tbilisi (Georgia) – Kars (Turkey) railway (BTK) railway link, Turkey has achieved connecting its national railways to the Trans-Caspian International Transport Route (TITR). The Edirne-Kars High Speed railway project is among the most prominent works underway, which is a natural continuation of the BTK railway. It is composed of about 4,750 km and is critical for both Europe and Asia, as it will constitute an integral part of reviving the historic Silk Road.
Turkey has developed various transport corridor projects. These include the "Marmaray" underwater subterranean rail passage connecting Asia and Europe, the Eurasia Tunnel Project (inaugurated Dec 20, 2016), the "Third Istanbul Airport" and the construction of the Filyos (Zonguldak), Çandarlı (Izmir) and Mersin ports.
"Going abroad" is the inevitable process for Chinese investors. These investments help the transformation and upgrade of not only China's real economy, which will continue to be supported by the Government, but also the pace of the bilateral trade and globalization. In recent years, economic cooperation between China and Turkey resulted in about a $27-billion bilateral trade volume and the cumulative amount of Chinese FDIs to Turkey has overtaken $2 billion, as of 2017. With relatively lower labor cost and geographical position, doing business in Turkey is getting more attractive for Chinese investors. Chinese FDIs are focused mainly on logistics, telecommunications and manufacturing. Through Turkey's ideal geographical position and economic strength, Chinese investors can reach markets in the Mediterranean, Central Asia and the Middle East.
I strongly believe deepening cooperation through The Belt and Road Initiative platform would bring prosperity and better living standards to people. Launching major projects with win-win cooperation deliver benefits to all. I hope more and more Chinese investors will find this process of China Go Abroad insightful and inspiring. As professionals who understand China better, we will always be here to assist you and seize opportunities in Turkey investments.
Onur Inci, from Bursa city, Turkey, studied in China under the Chinese Language and Culture program at Hunan Normal University in Changsha from 2007 to 2009. Currently he continues his career in law.
The opinions expressed here are those of the writer and do not represent the views of China Daily and China Daily website.
Most Viewed in 24 Hours
China Views