Anniversary celebrations show importance of DPRK ties, experts say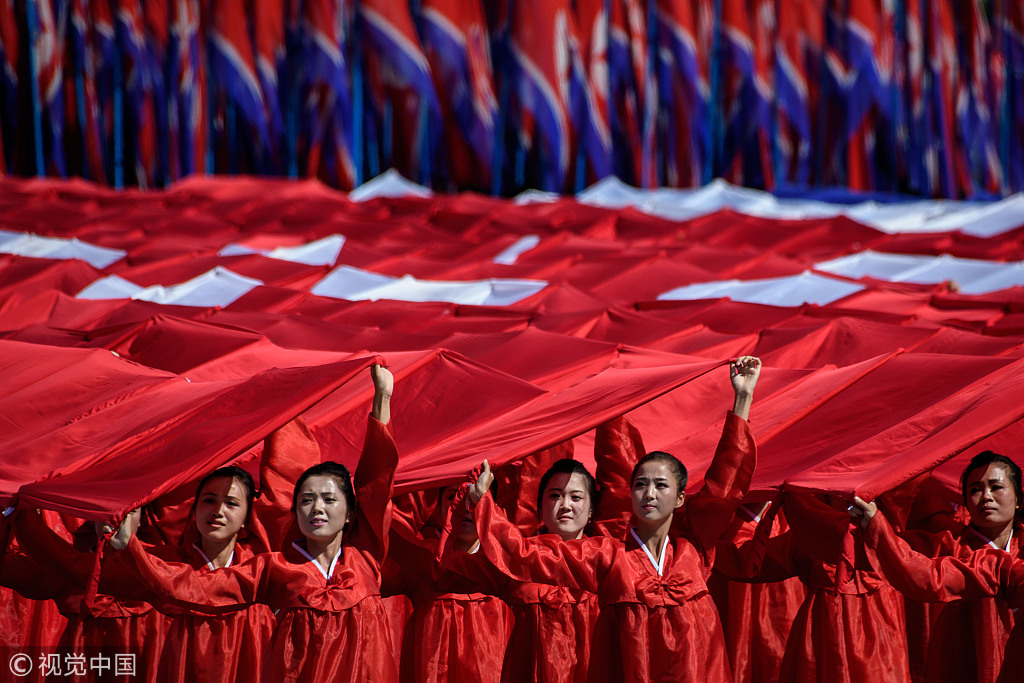 Senior Chinese officials attending events marking the 70th anniversary of the founding of the Democratic People's Republic of Korea not only showed the traditional friendship between China and the DPRK, but also reflected the importance China attached to bilateral ties under the new situation, analysts said.


President Xi Jinping sent a congratulatory message to the DPRK top leader Kim Jong-un as the country celebrated its founding anniversary with a huge military parade on Sunday.


Li Zhanshu, China's top legislator, paid a visit to the DPRK and attended celebratory events as Xi's special representative. 


On Sunday, Li, also a member of the Standing Committee of the Political Bureau of the CPC Central Committee, met with Kim and delivered a letter from Xi.


Earlier, Wang Yang, a member of the Standing Committee of the Political Bureau of the CPC Central Committee and also China's top political advisor, and Vice-President Wang Qishan attended receptions celebrating the anniversary in Beijing on Thursday and Friday respectively.


These activities will help further implement the consensus reached by top leaders of the two countries as well as promoting peace and stability on the Korean Peninsula, the analysts added.


"This time, China highlighted its resolute position in consolidating and developing its relationship with the DPRK, which was reaffirmed by Xi during his meeting with Kim in June," said Da Zhigang, a researcher of northeast Asian studies at the Heilongjiang Provincial Academy of Social Sciences.


The arrangements are also part of Beijing's efforts to continue pushing forward the peaceful and diplomatic resolution of the Korean Peninsula nuclear issue, in order to keep the current positive momentum, he said.


Wang Junsheng, an associate researcher at the Chinese Academy of Social Sciences, said both China and the DPRK have a strong desire to further develop their relationship as it meets the common interests of both countries and the region as a whole.


"If the denuclearization can proceed smoothly, bilateral ties will be further benefited," he said.