Fashionistas turn Hangzhou office most beautiful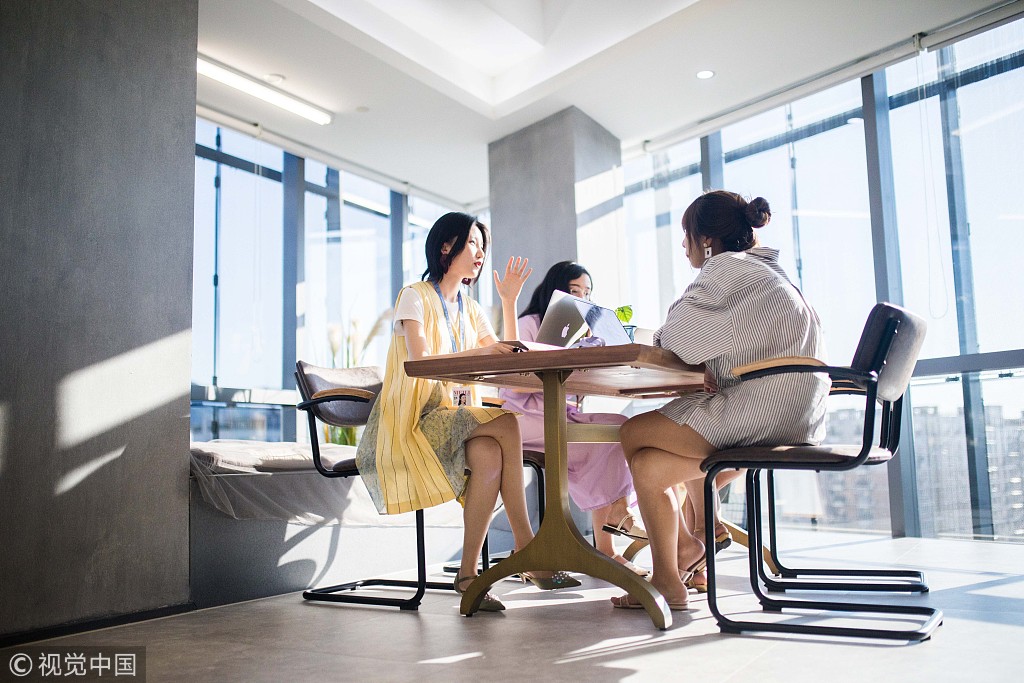 Mogu Studio, under Meili Inc, has been dubbed as the most beautiful office in Hangzhou, East China's Zhejiang province.
The studio, which started operation recently, gathers the most beautiful women in fashion industry and their daily job is to help people become more beautiful.
Fashion editors, with newly launched stylish clothes and accessories, take pictures, write articles and share their understanding of fashionable trend in China.
The 1,000-square-meter fitting room is open to fast fashion brands and fashion lovers, providing one-stop service to make people beautiful from picking up clothes, makeup to taking pictures.
In addition to fashion editors and trendsetters, some students also come to the office to live broadcast and share their beautiful life.