Tariff tactics and the dangers of trade war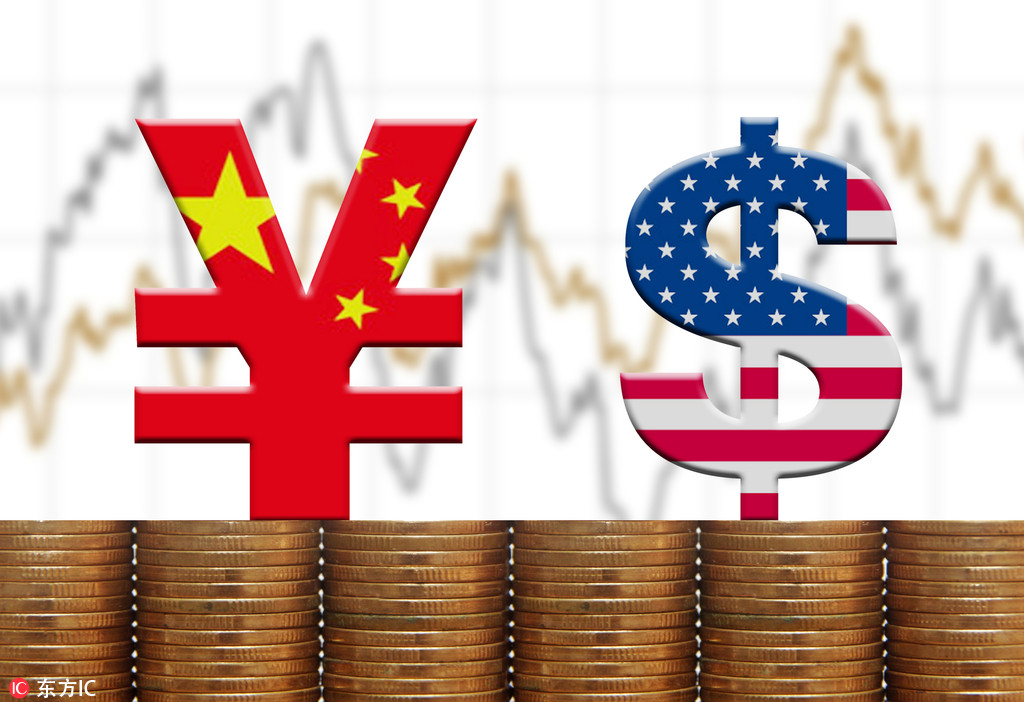 Since the beginning of his campaign, US President Donald Trump turned to a simple catchphrase when discussing China: the two nations, he argues, exist in a "trade war" and beginning this past April, his administration enacted tariffs on a range of products imported from China. According to Trump's administration, the tariffs will protect US economic interests, primarily by making domestic products more competitive.
Yet, as is becoming increasingly evident with implementation, the policy touted by the Trump administration could not only raise consumer costs in China and the US but also have destabilizing effects on the global economy.
The core idea in the US tariff enactment — that the best way to bolster one's own economy is by reducing the strength of others — is not attuned to the interconnected networks and complex patterns of the 21st century. The Trump policy represents a nationalist agenda that fails to heed those realities, treating global trade as a zero-sum game rather than a series of codependent relationships. And rather than initiating urgent policy conversations, they will sow distrust and create further impediments.
The specific narrative begins in April, when the US began imposing tariffs on steel and aluminum imports from China. It followed in May with a 25 percent tariff on Chinese goods considered "industrially significant technology" and in July with a 25 percent tariff on $34 billion of other Chinese exports.
During each round of tariffs, the Ministry of Commerce in Beijing has responded by enacting reciprocal taxes on US products.
The Chinese government has also made clear it is willing to reverse the cycle of tariffs, conditional on a change in US policy. Not long ago, Ministry of Commerce spokesman Gao Feng articulated that message, saying the US "should take note of the calling from businesses and consumers in both countries and the fact both countries are linked closely in the supply chain."
As Feng suggests, it is not only China and the US whose economies are implicated, but nations that trade with them, many of which face new volatility in their imports and exports. Simply put, the global supply chain — especially concerning steel, fuel and other major industrial technologies — is impacted by the rates at which the US and China are trading. That means a country expecting to buy imported Chinese steel from the US, for example, now faces a major question mark where it previously enjoyed some certainty.
This has sent a "ripple effect" into economies across the world, as companies and governments scramble to adjust prices and shipping costs.
In addition to this immediate volatility, there will be long-term repercussions, including the fact that with each round of tariffs it becomes more difficult to discern what industry the Trump administration might target next. This puts strategic, long-term investments into a mercurial spot, and might lead to the forming of economic blocs. That is, nations which previously had dexterity in choosing trade partners could begin initiating economic arrangements to hedge against uncertainty elsewhere.
Meanwhile, the process of enacting tariffs without warning or full explanation initiates a dangerous precedent and a potential cycle of escalation. Rather than enacting tariffs on major industries, representatives from both nations should be offered a forum in which to express their concerns, and policymaking should begin addressing them.
In an era where globalism and access to foreign markets underpins the core of many industries, it is crucial China and the US find strategies to enable trade to be more equitable, opening doors overseas rather than stopping them at the coast.

Jacob Pagano is a writer and reporter.
The opinions expressed here are those of the writer and do not represent the views of China Daily and China Daily website.
Most Viewed in 24 Hours
China Views