UN envoy condemns violence in Basra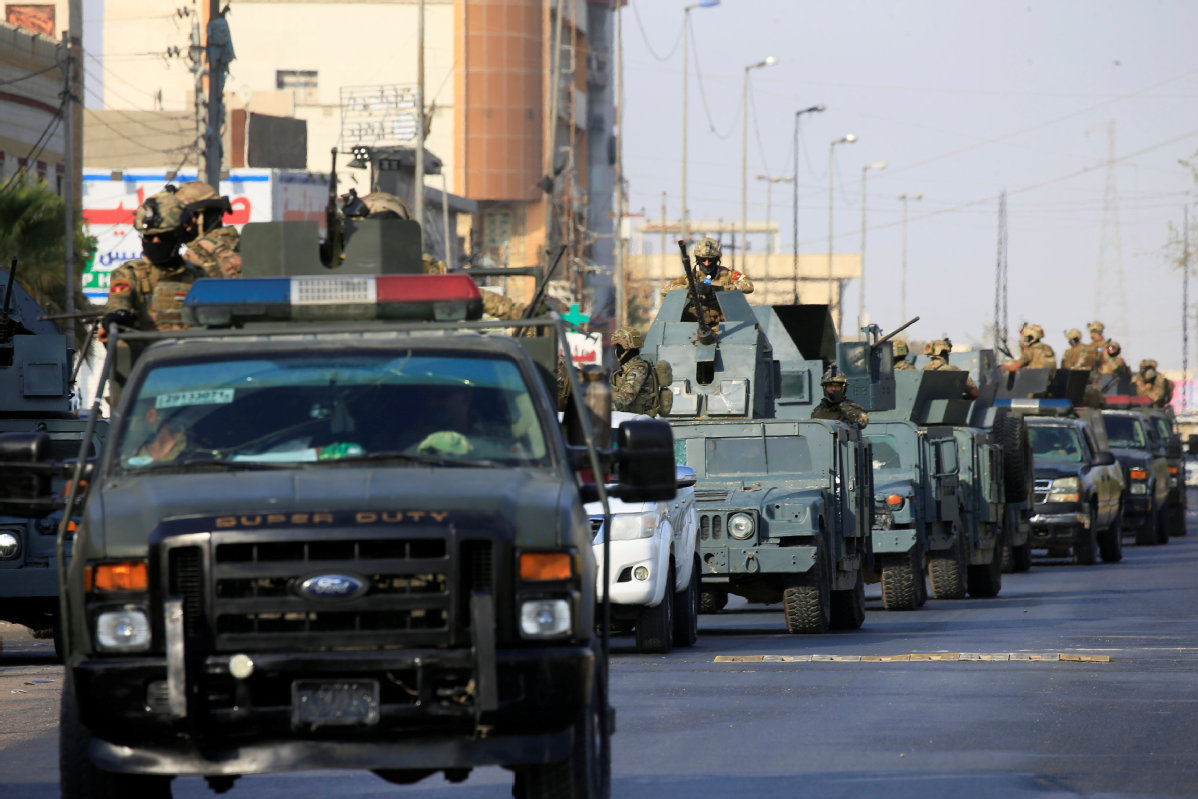 BAGHDAD-The United Nations special envoy to Iraq Jan Kubis on Saturday condemned violence and riots in Iraq's southern province of Basra, and urged Iraqi authorities to ensure law and order.
In a statement by the UN Assistance Mission for Iraq, Kubis condemned "attacks on government, political parties' and media offices, hospitals, oil installation and the airport, the ransacking of the Iranian consulate and public and private property".
He expressed his full support to legitimate demands in peaceful way of the protesters, and calls on the Iraqi government to take all necessary steps to protect diplomatic and consular premises, as well as public and private property.
Kubis also calls on the Iraqi government to take all necessary steps to protect diplomatic and consular premises, as well as public and private property.
He urged the authorities to investigate the events of the riot, in order to identify those behind the violence and bring them to justice, the statement added.
Meanwhile, Iran's Foreign Ministry spokesman, Bahram Ghasemi, condemned the attack on the consulate, which he said caused significant damage to the building. He called for maximum punishment for the assailants.
On Saturday, an Iraqi flag was placed at the entrance to the consulate after the Iranian one was torn down and set ablaze.
The US State Department also criticized the attack. "The United States condemns violence against diplomats, including that which occurred today in Basra," it said in a statement on Friday.
The consulate, which handles visas for four southern governorates and issued between 5,000 to 8,000 tourism and medical visas a day through a travel agency located next to the embassy, stopped issuing visas.
A sense of calm
Basra has been rocked by protests since Tuesday after the hospitalization of 30,000 people who had drunk polluted water, in the southern oil-rich region where residents have for weeks complained of water and electricity shortages, corruption among officials and unemployment.
During the past week, hundreds of angry demonstrators burned the Iranian consulate, provincial government buildings, offices of leading political parties and headquarters of some Shiite militias in protest of widespread corruption, poor public services, unemployment and water contamination in the province.
The Iraqi Ministry of Health said that 15 people have been killed and 190 others wounded.
A good sign is, however, that a sense of calm has returned to the Iraq's southern city after getting bogged down in the week of violence and chaos.
Iraq authorities on Saturday lifted a curfew in Basra, where 12 protesters were killed during the week in clashes with security forces.
Troops sent from Baghdad have reinforced police, and on Sunday government offices and markets reopened after a quiet night.
Municipality workers were out in force cleaning up the streets and carting away debris from the clashes.
Xinhua-AP-AFP