More Syrian refugees return home from Lebanon: report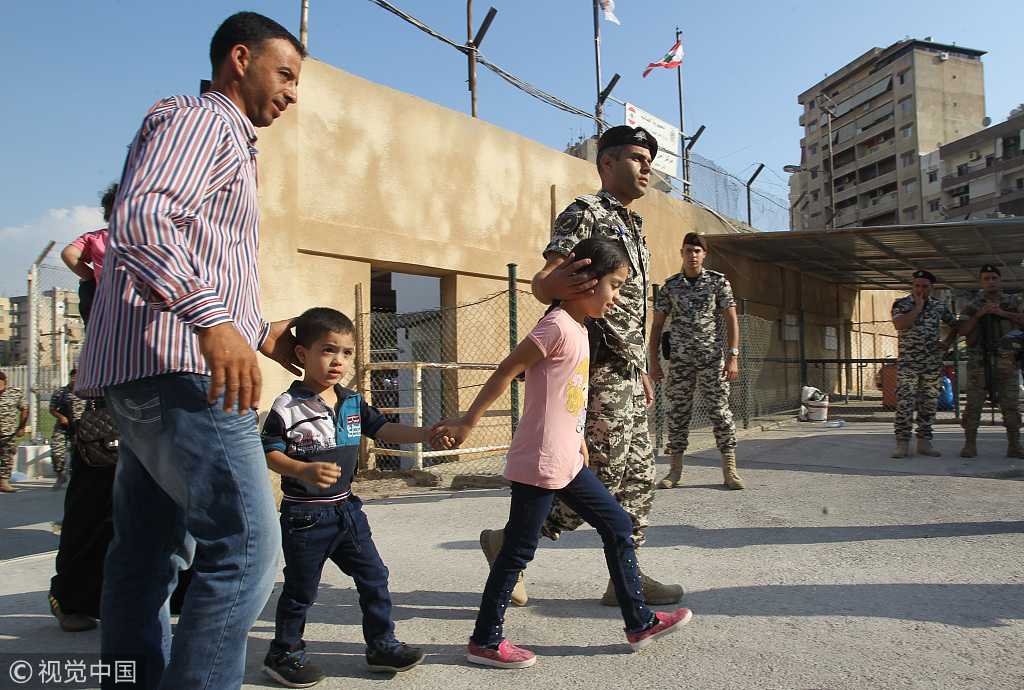 BEIRUT - Tens of Syrian refugees returned from Lebanon to their homeland Sunday by bus under strict supervision of Lebanon's general security through Aboudiya crossing point, the National News Agency reported.
Over 1 million Syrian refugees are registered with the UN Refugee Agency, the UNHCR, in Lebanon, while Lebanon's government estimated the actual number of Syrians in the country to be 1.5 million.
To facilitate the return of Syrian refugees to their homeland, Russia drafted a strategy for this purpose and presented it to the Lebanese authorities.
The strategy, drafted by the Russian Defense Ministry and the Ministry of Foreign Affairs, came after a meeting in Helsinki, Finland between Russian President Vladimir Putin and his US counterpart Donald Trump earlier this month.
The strategy aims at securing the return of 890,000 refugees to Syria from Lebanon.