Charged up at pole position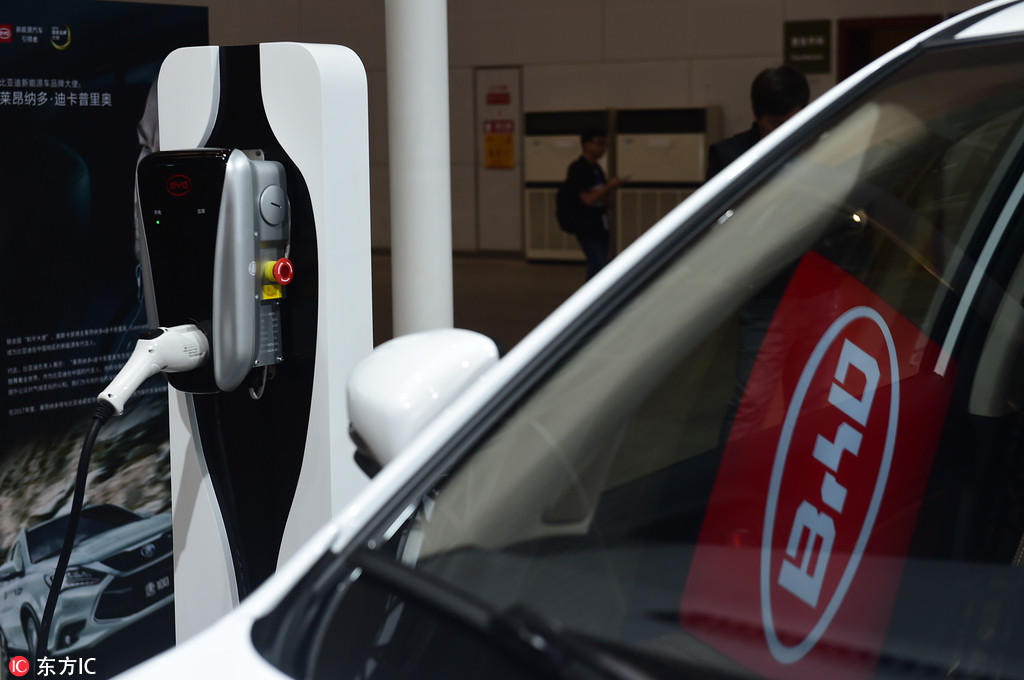 Batteries, charging network to power China's e-vehicle industry to big lead
In line with the global rise of Chinese manufacturers who are prioritizing quality over quantity, automaker BYD Co is racing against time to launch the world's largest electric vehicle or EV battery production plant in Qinghai province by 2019.
The remarkable achievement will reinforce that Chinese companies are at the forefront of EV battery innovations, industry insiders said.
The race for edge in the EV battery segment is part of China's ambitious plan to recast the global vehicle battery market and exploit rising demand for electric cars.
"BYD, which will add an annual capacity of 60GWh (gigawatt-hours) till 2020, will be among the world's tier-1 battery companies such as Contemporary Amperex Technology Ltd. The latter is China's fastest-growing battery maker, and will have 88GWh/year capacity by then," said Nannan Kou, senior associate with Bloomberg NEF advanced transport.
"Competition will also lead to cheaper battery prices and more industry consolidation, and the rest of the domestic battery manufacturers will have to fight more fiercely for market share."
Agreed Zou Hui, an analyst at Orient Securities. Chinese companies are already among the top EV battery innovators thanks to their improved technological strength and solid client base, he said.
The government has been pushing for electric vehicles, to shift consumers away from vehicles powered by internal combustion engines, in order to reduce air pollution, protect public health and make the country's energy mix greener.