Xi congratulates opening of trade fair
By Zhong Nan in Beijing and Hu Meidong in Xiamen, Fujian province | China Daily | Updated: 2018-09-10 08:45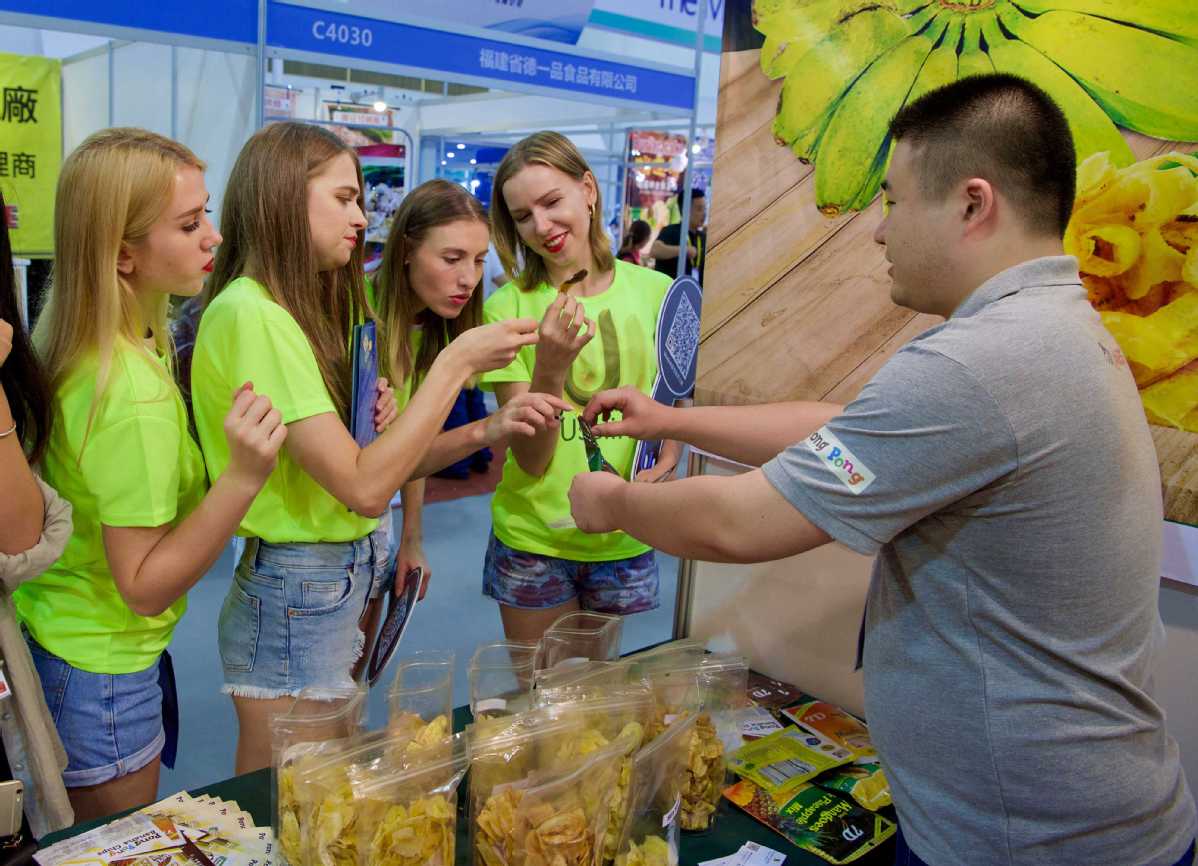 President Xi Jinping has sent a congratulatory letter to the 20th China International Fair for Investment and Trade in Xiamen, which has grown into an influential global investment event that contributes to the national reform and opening-up.
For more than 20 years, the fair has been committed to creating platforms for promoting two-way investment, publishing official information, and discussing investment trends, Xi said in the letter.
Noting that this year is the 40th anniversary of the reform and opening-up, Xi said that China will only become increasingly open.
Xi said that he hopes the fair, on the theme of promoting two-way investment, can meticulously be made into an international, professional and branded event that becomes an important platform for a new round of high-level opening-up, and that will play a role in creating a new pattern of opening-up on all fronts and building an open world economy.
From the beginning of the reform and opening-up in 1978 through July this year, China gained nearly $2.1 trillion in foreign direct investment. Foreign-funded businesses have contributed 10 percent of urban employment in China and 20 percent of fiscal revenue, as well as half of the country's import and export volume, according to the Ministry of Commerce.
Wang Shouwen, vice-minister of commerce, said China will further reduce the threshold for foreign investment, and continue to optimize the investment environment and protect the legitimate rights and interests of foreign-funded companies.
However, Wang said as unilateralism and trade protectionism are showing signs of rising, China's foreign trade and investment ability are under serious threat. The country will continue to resolutely support globalization and free trade.
"At the same time, we will work on the development of the Belt and Road Initiative, firmly support Chinese companies to expand their global presence and seek suitable projects to invest in," he said.
Harley Seyedin, president of the American Chamber of Commerce in South China, said the reason China has remained popular among global investors is its growth potential in the global market.
"China's investment market remains large and continues to grow. Its consumer market is constantly expanding at a rapid pace," said Seyedin.
According to the Ministry of Commerce, 35,239 new foreign enterprises were set up across China from January through July, a year-on-year increase of 99.1 percent.
The internet, artificial intelligence, finance, culture, education, medical care, and tourism have become the focuses at the fair for multinationals to further tap into the China market.
Xinhua contributed to this story.