'World has lost a great musician'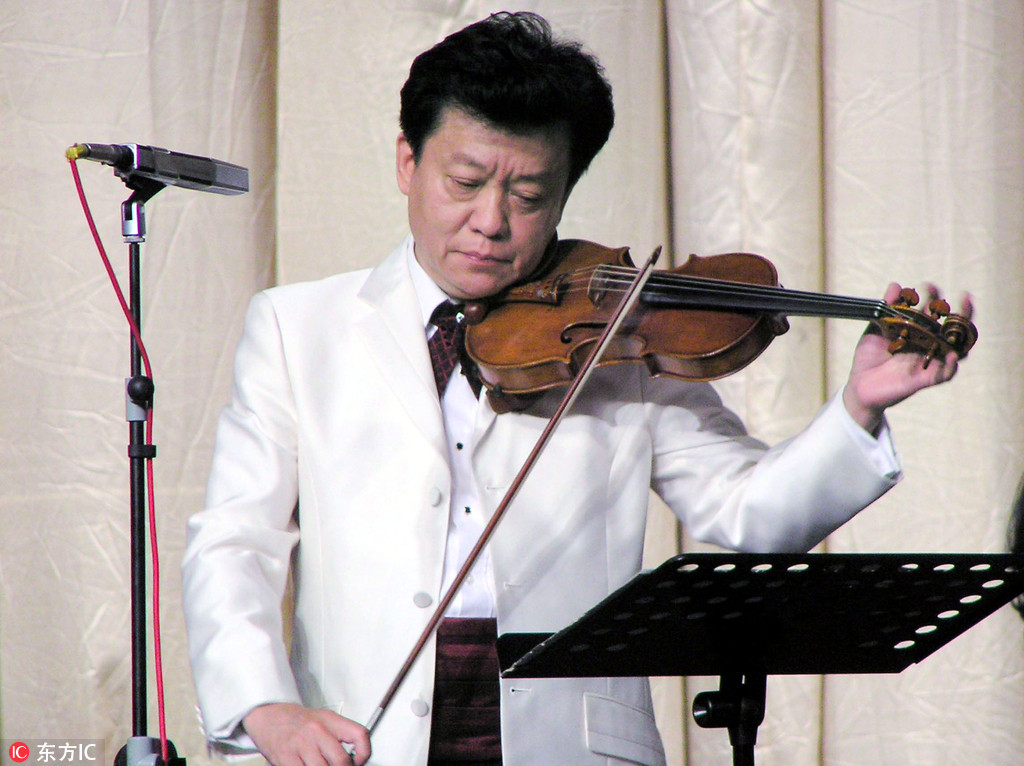 Renowned Chinese violinist Sheng Zhongguo died of a heart attack in Beijing on Friday. He was 77 years old.
Sheng, considered one of China's most talented violinists, was known for his interpretation of the The Butterfly Lovers violin concerto, composed in 1959 by He Zhanhao and Chen Gang, when both were students at the Shanghai Conservatory of Music.
Sheng's violin playing finely matched technical expertise with personal warmth. He recorded and toured extensively worldwide and taught many promising young violinists. He received numerous music awards, including China Gold Record Awards, the country's highest music industry award, which was begun by the State Administration of Press, Publication, Radio, Film and Television and organized by China Record Corp, the oldest and largest record company in China.
Sheng was born in Chongqing in 1941 and began studying the violin at age 5 taking lessons from his father, Sheng Xue. At age 7, he gave his first public performance, and as a 9-year-old made his first solo recording, with Wuhan People's Broadcasting Station, playing music by Mozart, Beethoven and Schubert.
In 1954, Sheng Zhongguo began studying at the Central Conservatory of Music in Beijing and, in 1960, continued his education at the Tchaikovsky Conservatory in Moscow under the great Russian violinist Leonid Kogan. After returning to China in 1964, Sheng gave concerts as a soloist with the China National Symphony Orchestra.
In 1980, Sheng toured six cities in Australia and was hailed by the Australian Broadcasting Corp as "one of the greatest artists in the world".
From 1987, he performed annual concerts in Japan, donating part of the proceeds to medical foundations for students abroad. It was there that he met his wife, the Japanese pianist Hiroko Seta, with whom he performed in the yearly concert series.
Chinese violinist Lyu Siqing, in an interview with Beijing Evening News, said, "The world has lost a great musician.
"I got the news right after I performed at the National Center for the Performing Arts that night (Friday). It was too sudden. He belongs to all times."
Chinese TV director Mao Weining recalled on his Weibo account: "He was the first violinist I was able to recognize immediately. When I was 7 years old, I started to play violin because my parents wanted me to become a violinist like Sheng Zhongguo."
chennan@chinadaily.com.cn