Modern dance with folk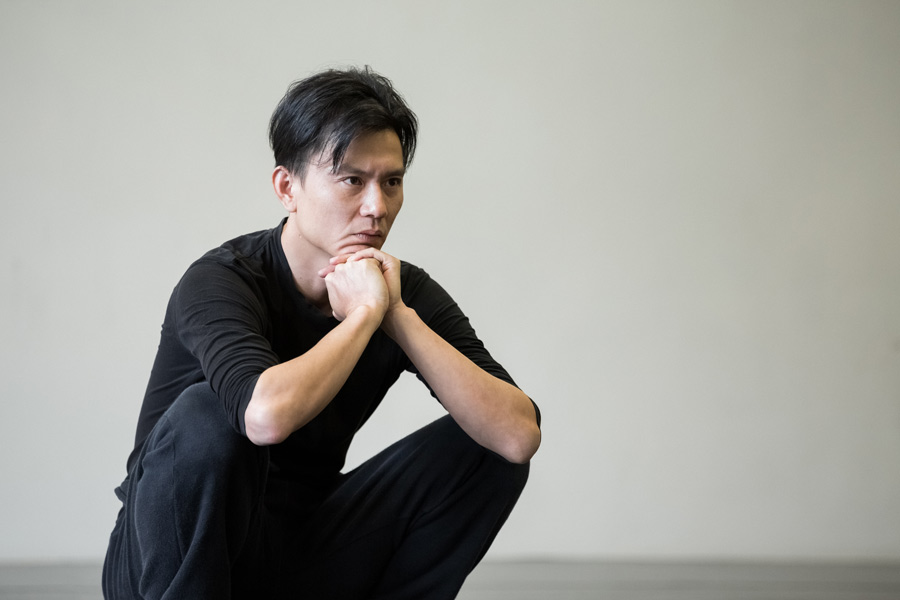 Inspired by a legendary street artist from his childhood neighborhood, choreographer Cheng Tsung-lung's production of 13 Tongues is set to tour six cities in the fall, Chen Nan reports.
Taiwan dancer-choreographer Cheng Tsung-lung can still recall the story his mother told him about the legendary street artist known as 13 Tongues.
During the 1970s in Bangka (Taiwanese name for Wanhua), the oldest district in Taipei. The artist 13 Tongues would stand in a public space on the street, telling stories and playing different roles-both male and female, old and young-switching from one character to another.
"Whenever this street artist appeared, people living in the neighborhood passed the news around and gathered to watch his show," says Cheng, 43. "For years, I've been fascinated with the story of 13 Tongues."
In 2016, Cheng premiered a dance production titled 13 Tongues at the Taiwan International Festival of Arts, which was inspired by the story of the street artist and Cheng's memories about his childhood in Bangka.
The show closed the annual Macao Arts Festival this year and is due to launch a six-city tour across the Chinese mainland in October, which will include Beijing, Shanghai and Guangzhou.
In 13 Tongues, 11 dancers from Taiwan's Cloud Gate 2 contemporary dance company go beyond dance movements to add vocal elements into the production, such as chanting old incantations, making street noises and singing old Taiwanese folk songs.
Cheng invited Taiwan composer Lim Giong, art designer He Jia-sing, projection designer Ethan Wang and costume designer Lin Bing-hao to bring back the everyday scenes of daily life of 1970s Bangka and add a contemporary touch to the images they evoke to communicate with the audience.