Unwanted shared bikes could get new lease on life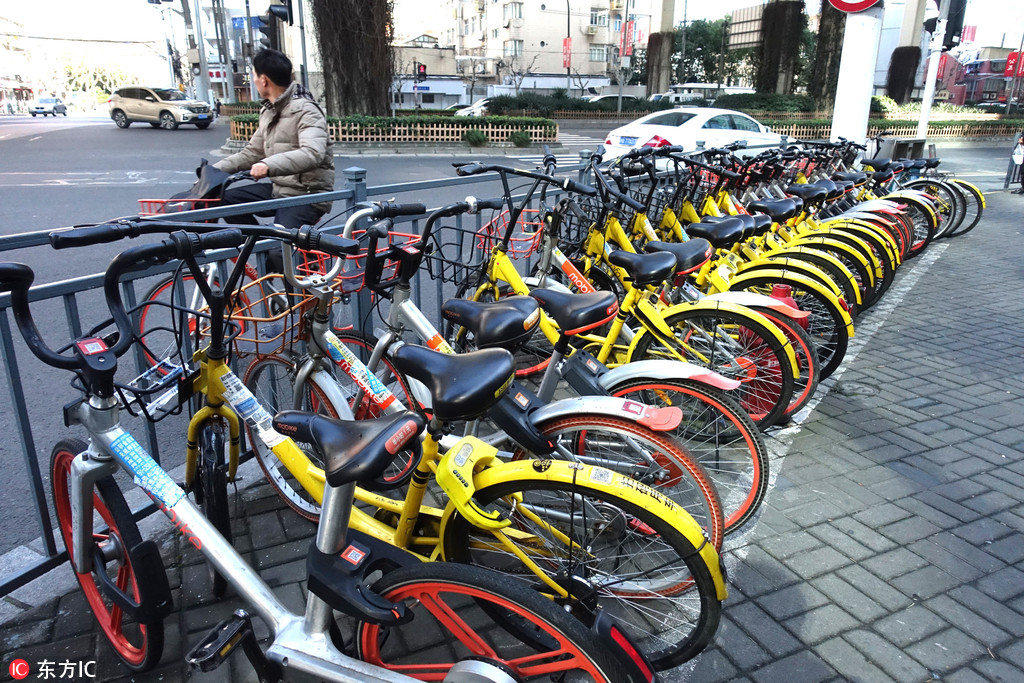 After three years of service, the first short-hire sharing bikes have reached their retirement age. ThePaper.cn commented on Sunday:
Although these bicycles have brought convenience to people's lives, some problems have also emerged. After dozens of bike-sharing companies collapsed, their bicycles are still left uncollected, becoming ugly industrial waste.
The bankrupted enterprises are still legally obliged to collect and dispose of their bikes. It is against the law and their corporate social responsibility for them to use business bankruptcy as an excuse to shirk this duty.
Statistics show there have been at least 20 million sharing bikes launched nationwide over the past three years, which would translate into at least 300,000 tons of scrap metal, or the total weight of five to six medium aircraft carriers.
Photos showing tens of thousands of sharing bikes piled up like small hills in different cities expose the scale of the problem.
The sharing bike companies focused too much on their swelling cash deposit pools, regarding each bike as a collector of money in their early stage of development, without any preparation for sustaining their operations. Which should teach a lesson to the surviving enterprises in the industry.
Also, the government has not come up with an effective way to ensure companies fulfill their duties to collect and store the bikes.
Like the e-commerce industry has promoted the development of the logistics industry, the bike-sharing enterprises can work with waste recycling companies to strive for a multi-win situation after the bikes are scrapped.
Most Viewed in 24 Hours
China stories