Lively debate over male roles
New idols cause controversy by redefining masculinity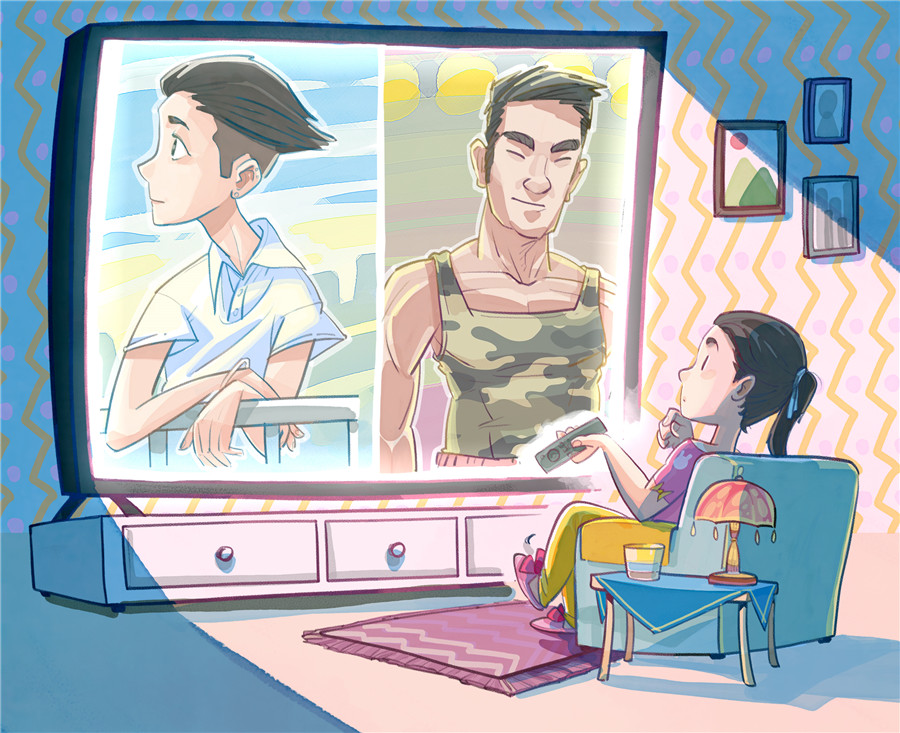 In the late 1970s, Japanese actor Ken Takakura's toughguy persona in the movie Manhunt won him numerous female fans in China.
However, four decades later, preferences among young Chinese female audiences are shifting to xiaoxianrou, which translates as "small fresh meat", a reference to young male celebrities with fine, delicate features who often appear with elegant makeup.
A new generation of pop idols appears to be redefining masculinity in China, which has triggered huge controversy online. Some believe that this is unhealthy and will have a negative influence on youngsters.
Netizens have posted online comments such as "Powdering one's face is not for men", "They should behave like men" and describe such males as "effeminate".