India, US sign key defense deal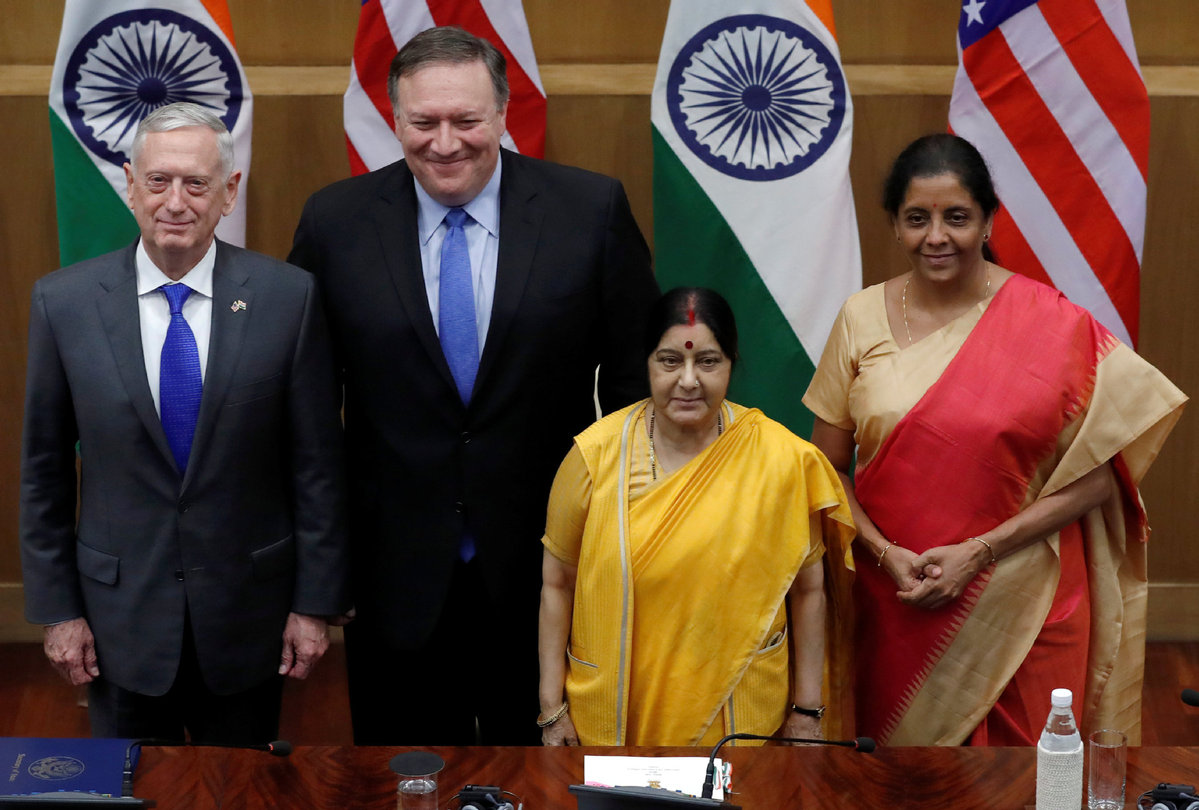 NEW DELHI - India and the United States signed a security pact at a bilateral dialogue which is said to be the highest engagement after the summit-level interaction between the two countries, reports said.
At the India-US 2+2 dialogue that took place Thursday in Delhi, the two countries signed the Communications Compatibility and Security Agreement (COMCASA), which would pave the way for the transfer of communication security equipment from the United States to India thereby facilitating the "interoperability" between their militaries.
The two sides also decided to establish a hotline between the Indian external affairs minister and the US secretary of state, and another between the Indian defence minister and the US defence secretary.
The two sides discussed cross-border terrorism, India's bid for membership of the Nuclear Suppliers Group, the H1B visa issue and ways to deepen regional cooperation.
The 2+2 dialogue, which India has had so far with Japan only, was held between Indian External Affairs Minister Sushma Swaraj and Defence Minister Nirmala Sitharaman on one side, and US Secretary of State Michael Pompeo and Secretary of Defense James Mattis on the other.