Guidelines aim to help overseas investors in Hainan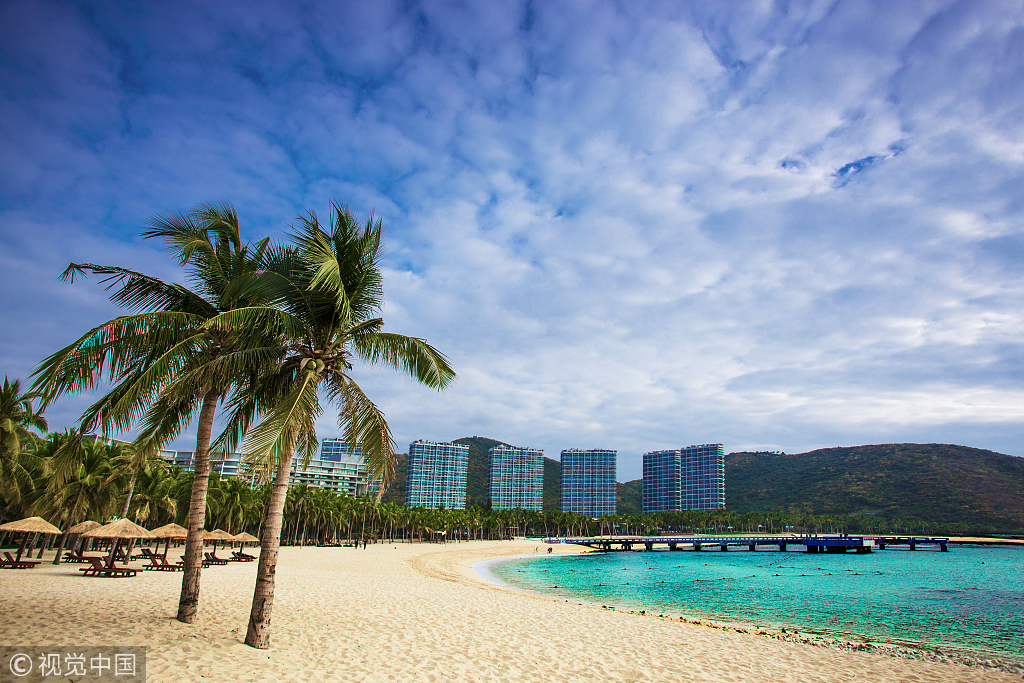 Hainan provincial authorities have publicized a service guide to ensure overseas investors fully enjoy the benefits of its pre-establishment national treatment plus negative list management system.
The guidelines on the approval and filing of foreign investment projects, compiled by the Hainan Provincial Development and Reform Commission, stipulate the scope, submissions and processing requirements of foreign investment projects under the approval and filing system, as well as the procedures and a flow sheet.
The service guide is a new measure taken by the country's southernmost Hainan province to help deepen its reform and opening-up. It is an important move to attract foreign investment and promote construction of the China (Hainan) Pilot Free Trade Zone and a free trade port with Chinese characteristics, according to officials with the commission.
The free trade zone negative list said a non-prohibited project with a total investment of $300 million or more shall be submitted to the State Development and Reform Commission for approval, and projects with total investment of $2 billion or more shall be submitted to the State Council for record. A non-prohibited project with total investment below $300 million shall be subject to approval by the Hainan Provincial Development and Reform Commission.
Officials with the provincial commission said the service guidelines have released the rights for approval of foreign investment projects from the provincial authorities to local city and county governments.
The legal approval process for foreign investment projects is 20 working days, but Hainan local authorities promise to complete the approvals in three working days. They pledge the same turnaround time for foreign investment projects that must be filed, which legally require seven working days.
The filing system has become much simpler, as investors only need to hand in an application for project filing, complete the filing form for overseas investment projects and submit it online.