Teacher asks primary school students to count 100 million grains of rice
Share - WeChat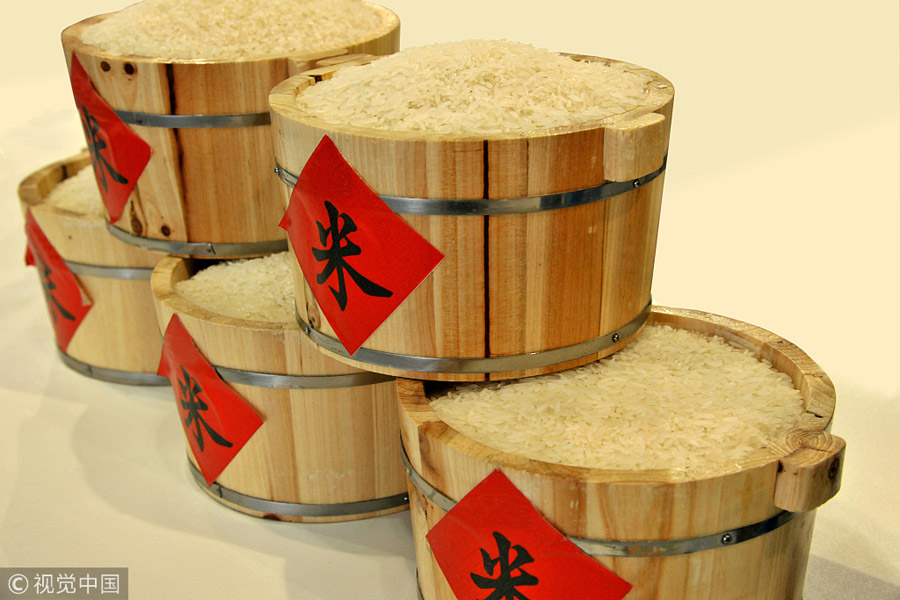 Special homework given to grade four students at a primary school in Foshan, Guangdong province, has sparked heated debate among parents and internet users because the children were asked to count 100 million grains of rice.
A mathematics teacher surnamed Su asked her students to finish the special homework in two days, and those who failed to finish in time were told to continue counting the rice at the weekend.
Some parents and internet users asked whether it was a brainteaser, and others said that if it took a second to count three grains, completing the task would take more than a year and involve more than 12 big bags of rice.
However, others said they were in favor of the special homework.
A parent surnamed Mo said it could encourage students to use their brains.
"I will ask my daughter to count 100 or 1,000 grains of rice first, and then weigh them and multiply the figure to reach 100 million grains of rice to let her have an intuitive understanding of the figure 100 million," she said.
The special homework could also help cultivate children's patience, Mo added.
Some internet users also praised the special homework for encouraging children to think of new ways to do their homework.
Su said earlier this week that she hoped the students could study knowledge through practical activities, instead of learning by rote.
"I will teach students the figure 100 million in class next week and I hope my students can have an intuitive sense of the figure 100 million in advance via the special assignment," she told local media.
"I actually never hoped my students would directly count the rice by one. I hope my students will count 100 grains first and then multiply the figure by 10 or 100 till the figure reaches 100 million."
Su said she was happy that 10 of her more than 40 students had finished the special homework by using measuring cups or other tools to count the rice.
"The special assignment helps students develop their ability to analyze and solve problems," she said.