S. Korean president aims to make irreversible advance in denuke, peace by end-2018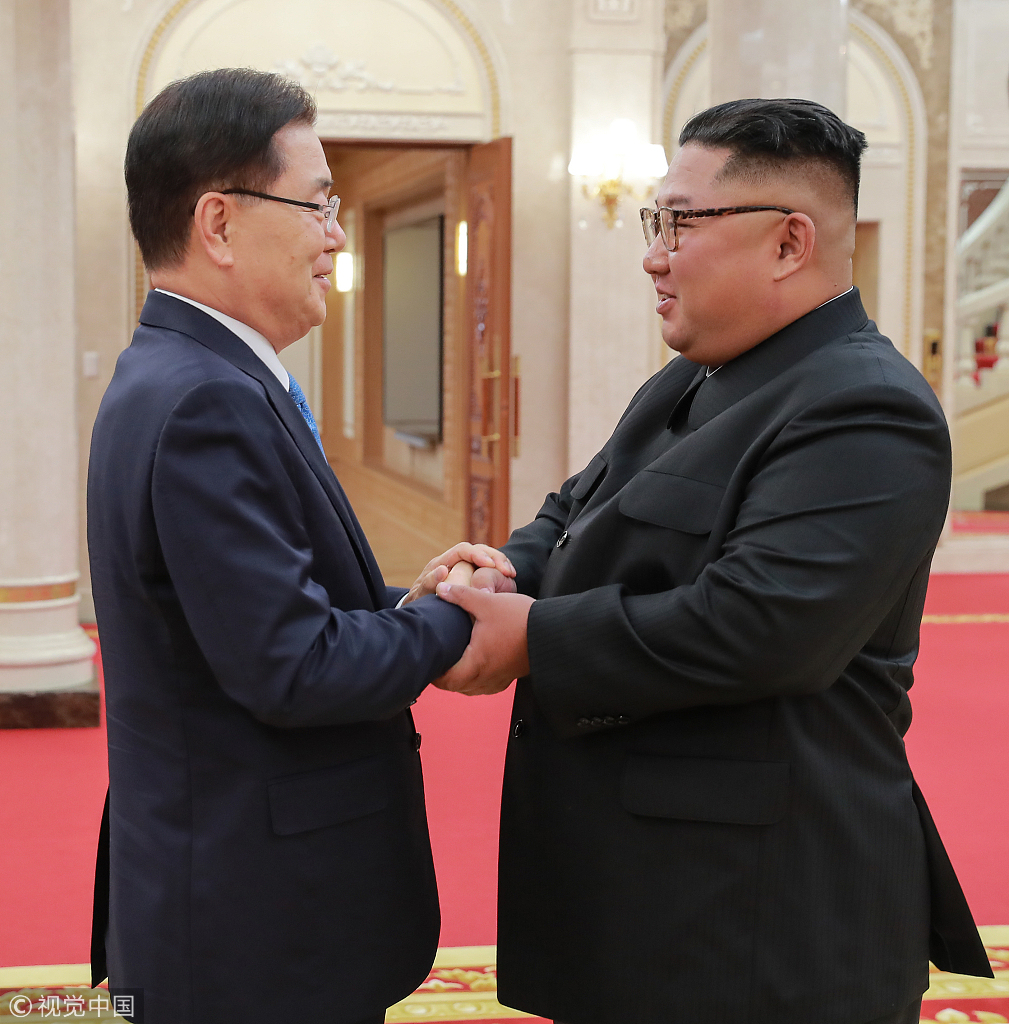 SEOUL - Republic of Korea's President Moon Jae-in said he aims to make an "irreversible advance" in denuclearizing the Korean Peninsula and settling peace by the end of this year.
Moon made the remarks in an interview with the Indonesian newspaper Kompas ahead of Indonesian President Joko Widodo's three-day state visit to ROK from Sunday, according to the presidential Blue House on Friday.
He said the three leaders of Republic of Korea, the Democratic People's Republic of Korea (DPRK) and the United States confirmed the common goal of the peninsula's complete denuclearization and the permanent settlement of peace through the inter-Korean summit in April and the DPRK-US summit in June.
"By the end of this year, (I) aim to make an irreversible advance" in the denuclearization and the peace settlement, Moon said, stressing that building trust among the countries concerned would be significant.
He said it would be better if an official end to the 1950-53 Korean War is declared to end hostile relations on the peninsula in 2018, the year marking the 65th anniversary of the end of the Korean War, as part of practical measures to build trust.
Moon's remarks indicated ROK aiming to make the war-ending declaration by the end of this year.
Moon's special envoys visited Pyongyang Wednesday, delivering Moon's letter to top DPRK leader Kim Jong-un.
Kim reconfirmed his unwavering commitment to the complete denuclearization of the peninsula during his meeting with the special envoys, expressing his hope to realize the denuclearization and improve DPRK-US relations within US President Donald Trump's tenure.