Analyst: BRI brings prosperity, stability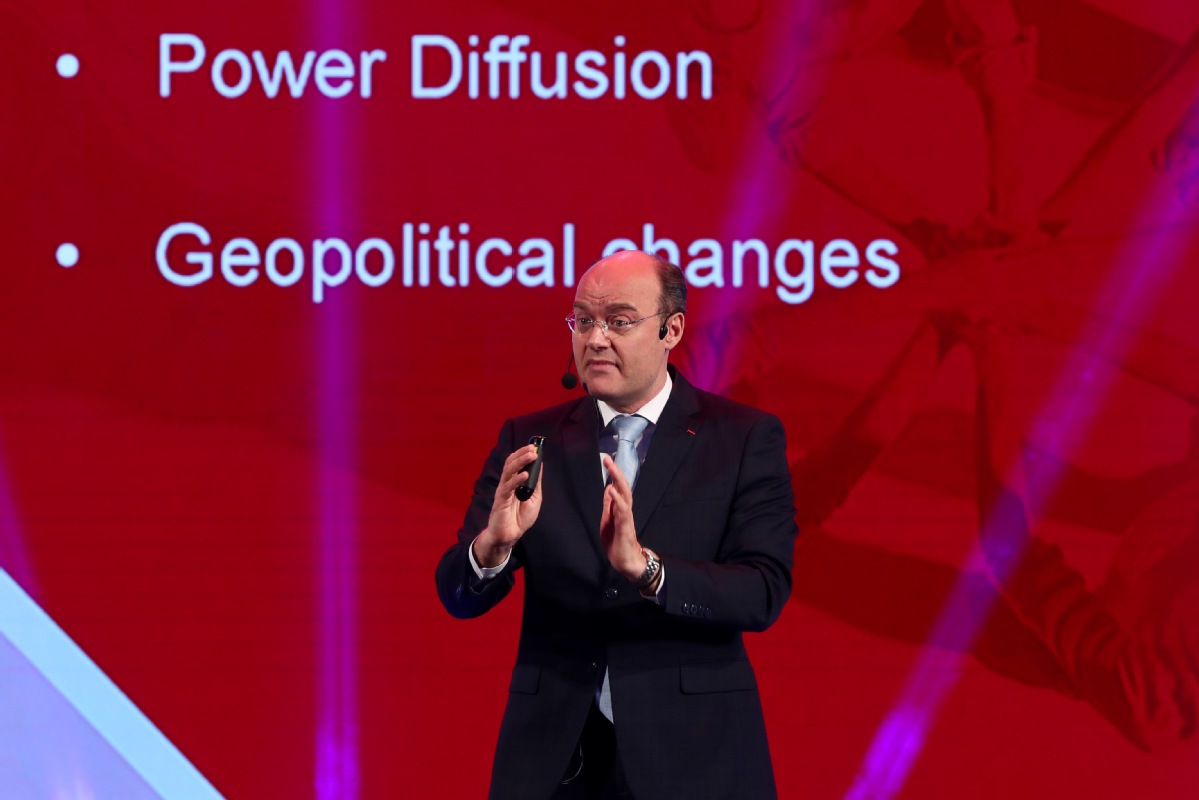 A top European expert on international relations has urged Western nations to embrace the Belt and Road Initiative and support what China is doing in Africa, as it is in the interests of everyone.
David Gosset, founder of the Europe-China Forum, said: "The BRI does not threaten anyone. It's an opportunity clearly for China, but also for countries who agree to participate in the initiative," including those in the West.
He hailed the initiative as "the most important international development plan of our time" and said Africa's involvement in the BRI would bring more prosperity and stability to the continent and could even lead to an African renaissance.
China has signed memorandums of understanding with many African countries on BRI cooperation.
Gosset, who is from France, lashed out at the United States government for its shift from multilateralism to unilateralism, saying China is gradually introducing new forms of multilateralism with the BRI and its cooperation with Africa.
"It's very good news. We need to go on to observe these dynamics. And certainly, if the dynamics are well-managed, it's in the interests of everyone," he said. "We need economic development, shared prosperity and stability, therefore, economic development and peace. Who is not supportive of these two ideas?"
In a world of growing interdependence, China's proposal to jointly build a community with a shared future for mankind is significant, as it showcases to the world inclusive global governance for peace and shared prosperity, he said.
As for how to build a community with a shared future, he said, "You need to begin with two regions or three regions having agreements on the vision and coordinating the efforts to reach overall objectives."
From that perspective, China and Africa are natural parties to build a community with a shared future for their peoples considering their historical and realistic relations, he added.
China-Africa relations are essential and developing rapidly, Gosset said. "From the trade perspective this is a very rich relationship, as trade volume reached $170 billion last year. If we look at the trends, if the dynamics go on, trade will be bigger than that between China and the European Union."
However, China not only provides economic development for Africa but also stability, security and peace, he said, adding more than 2,500 Chinese military personnel have taken part in UN peacekeeping missions on the continent.
Gosset also noted the frequent people-to-people exchanges, with more than 50,000 Africans now studying in China. "This is very important because these young people are the future for the Africa-China relationship," he added.