Yale graduate sees future in co-creation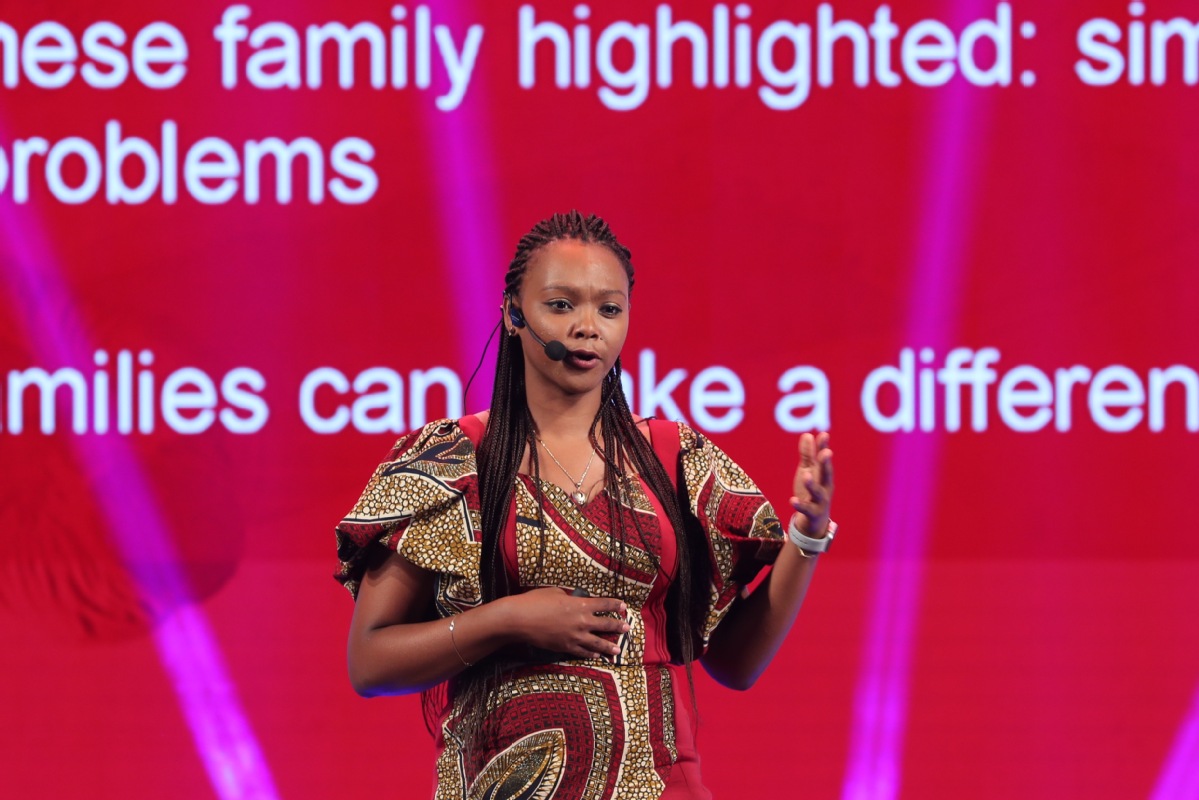 The China-Africa relationship has profound potential for cooperation and co-creation, as both sides can learn from each other's achievements to drive their own progress, according to international development consultant Zahra Baitie.
Baitie, a Ghana-born graduate of Yale and Tsinghua universities, considers herself a globally minded citizen with a pan-African spirit.
She recently returned to Beijing to take the position of China director at Development Reimagined, an international development consultancy.
"I think China's experience can be leveraged in two ways in Africa," Baitie said when asked how China's development experiences could help boost growth in her native continent.
One way is to learn from China's experiences as it has developed at a rapid pace, she said. "Africa can look into the way the country accomplished this and decide what elements it wants to take on and what problems it needs to avoid."
The other way, she added, is to follow China's example and encourage innovation to stimulate growth. "China's economy is still growing, and the country continues to innovate," she said. "Africa can work with China to adapt the lessons learned in poverty reduction and environmental protection."
Baitie said she began to become aware of China's presence in Africa in the 2000s when her father returned to Ghana from China on a trade trip. She was inspired to learn more about the country, its language, culture and history.
In 2012, as an undergraduate of global affairs and East Asian studies at Yale in the United States, she took part in a one-year interuniversity program at Beijing's Tsinghua University that allowed her to hone her Mandarin skills and get a better understanding of Chinese culture.
Laying out her vision for a "reimagined" era of Africa-China engagement, Baitie said that she sees "more open borders" in the future, adding that African nations have made it easier for Chinese to obtain business and tourists visas, but it is still far from convenient for Africans seeking Chinese visas.
"Tourism and business are huge potential areas for collaboration. They have the promise of increased foreign exchange earnings and, importantly, greater opportunities to humanize and understand one another," she added.
Baitie said she sees Chinese stores stocking more African-made products, as African nations look into what they can offer China to ensure more strategic and purposeful engagement. She also predicted that the much talked-about cooperation will transform into co-creation.
Africa and China both have technologies and solutions the other can adopt or adapt, she said. For example, mobile payment systems have boomed both in China and across the African continent in recent years.
"In China, mobile payment is even used by street vendors, with shoppers able to pay by scanning a QR code. China has done a phenomenal job in formalizing the e-economy, and we can learn from the way Chinese use platforms like WeChat," she said.
Meanwhile, African mobile payment companies have also done a great job in reaching end users who are usually not connected with the financial sector, such as villagers, Baitie said.
In fact, Africa is one of the world's largest markets for mobile payments. A report by the Global System for Mobile Communications Association, an industry organization based in the United Kingdom, said that two-thirds of adults in Kenya, Rwanda, Tanzania and Uganda shop using mobile payments.
"Our means to distribute has proved very successful, so we can provide experience to Chinese firms, too," Baitie said.
"I really think the beauty comes in the two sides co-creating, leveraging each other's strengths and understanding each other's content to create new innovative platforms and technologies that one side would be unlikely to accomplish alone."