France's Macron demands 'firm int'l position' to restore stability in Libya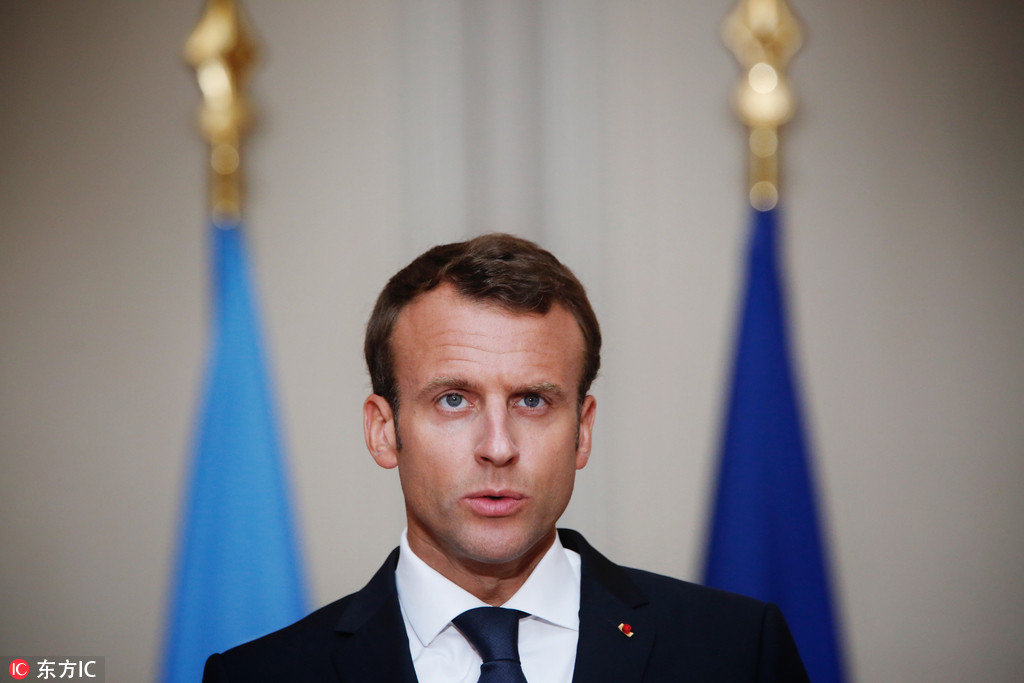 TRIPOLI - French President Emmanuel Macron on Thursday demanded a "firm and united international position" to restore stability in war-torn Libya.
Macron made his remarks during a telephone call with Libya's UN-backed Prime Minister Fayez Serraj, according to the Information Office of the Libyan Prime Minister.
Macron called for joint action "against those who seek to slow down or undermine the political process aimed at holding elections the Libyan people are waiting for to choose their future leaders," the information office said in a statement.
The French president condemned attacks against Libyan civilians and legitimate institutions, pledging to "continue to work in the coming weeks to achieve three basic objectives: combating terrorist groups, controlling the flow of migrants, and implementing the political and electoral agenda while respecting human rights and fundamental freedom."
Serraj also called for a united international position on the Libyan crisis and to hold all those who endanger the security of civilians accountable, and take firm positions against those who obstruct the political process.
Over the past few days, southern Tripoli witnessed violent clashes between government forces and militants of the so-called seventh brigade militia from the nearby city of Tarhuna, some 80 km southeast Tripoli.
On Thursday, the UN Support Mission in Libya announced that the warring parties have signed a UN-sponsored cease-fire agreement to end the clashes, which killed 63 people, injured 159 others, and displaced more than 1800 families.
Following the 2011 uprising that toppled former leader Gaddafi's regime, Libya has been suffering escalating violence, chaos and political division.