New Chinese TV 'star' rises across Africa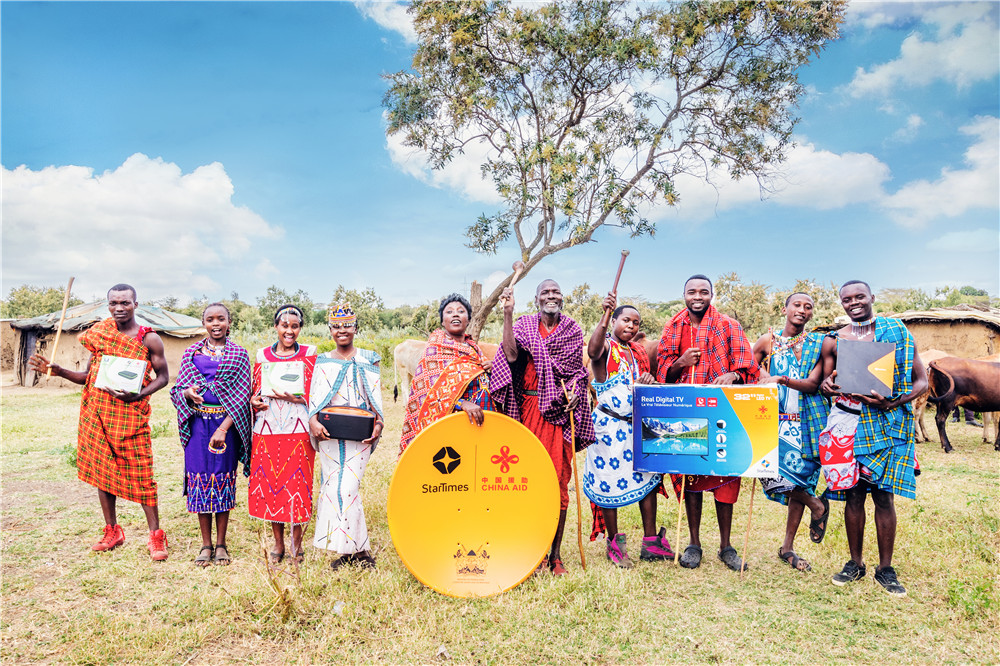 A digital broadcaster is forging links of friendship between China and people in countries across the continent. Li Zhihui and Cao Pengyuan report for Xinhua.
Francis Tchiegue's busy Beijing life is becoming even busier due to what he calls his "mission".
In addition to filming TV shows such as Francis Tells Tales and Francis' Tricks for Chinese at the headquarters of StarTimes in the city, Tchiegue also revises multilingual scripts and drafts.
The Cameroon national has lived in China for more than a decade. In 2003, he won a scholarship to study for a PhD in Beijing as part of an exchange program sponsored by China and his home country.
As a huge fan of Chinese culture, Tchiegue speaks Mandarin fluently and he has become a TV celebrity adored by Chinese audiences.
Six months ago, he started to work full time as a host and consultant at StarTimes, one of the largest TV service providers in Africa.
"I came to China to see what I could do for media and cultural exchanges between China and Africa, and StarTimes has been dedicated to this kind of work for years and years. That is why I chose to work here," Tchiegue said. "It is my mission."
In 2002, StarTimes set a goal that distinguished it from other television operators in Africa at the time: To provide affordable and excellent digital TV services for every African family.
That goal has now taken root in the continent and won wide recognition from the public and various governments.
StarTimes has also registered and set up subsidiaries to provide digital TV services for nearly 20 million users in more than 30 African countries, including Rwanda, Nigeria, Kenya, Tanzania, Uganda and South Africa.
As its name suggests, Star-Times is a rising star on the continent, presenting images of the world to households across Africa.
The sight of a family gathered in front of the television enjoying time together is now increasingly common in African countries.