China and Africa natural partners for development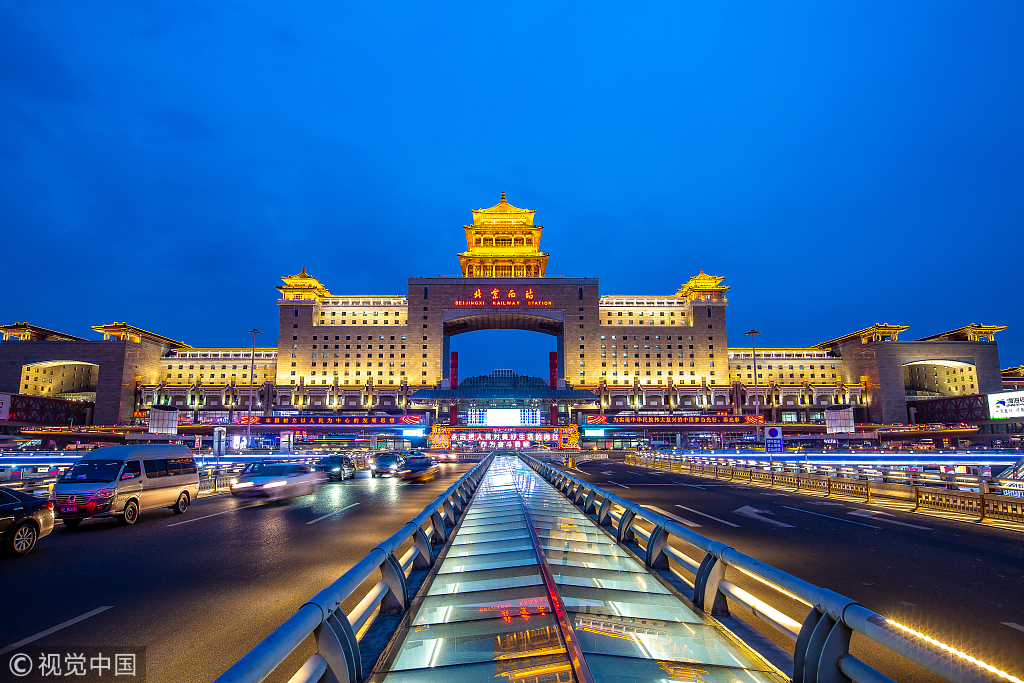 When covering the Seventh Forum on China-Africa Cooperation (FOCAC) held in Beijing earlier this week, attention focused on the $60 billion in aid and financing China pledged to African nations.
Few, however, may realize that back in 1978 when China launched its reform and opening-up drive, it was one of the poorest countries in the world with a per capita GDP of only $156 according to the World Bank, much lower than the $490 for Sub-Saharan Africa at that time.
Forty years of reform and opening-up have enabled China to make a great leap forward. Its economy has expanded at an average annual rate of 9.5 percent and its foreign trade has grown at an average of 14.5 percent each year.
It became the factory of the world, the world's largest trading nation and the second-largest economy.
This has enabled China to lift about 800 million people out of poverty over that period. And with a per capita GDP of $8,460 in 2017, China has become a middle-income country.
Such an economic miracle underscores Chinese optimism that Africa can replicate the country's success by learning from its experiences and avoiding its mistakes. That was at least my feeling a few years ago when interviewing Chinese entrepreneurs in Ethiopia, whose companies were making shoes and cars or building railways and telecom systems.
China has greatly stepped up its trade with and investment in with Africa. It has become the largest trading partner for Africa and also the single largest contributor of foreign direct investment to the continent.
Chinese have not only invested in building infrastructure facilities and factories, but also donated hospitals and stadiums and helped train the local workforce, factors that are vital to China's success.
That optimism has been justified. Africa now boasts some of the world's fastest growing economies, such as Ethiopia, Ghana and Cote d'Ivoire.
A study released in May by Harvard University's Center for International Development shows that Africa will account for half of the 10 fastest growing economies through 2026. They include Uganda, Egypt, Tanzania, Mali and Kenya.
The majority of global growth is driven by local adaptation of existing technologies, rather than true innovation. This means China, now the world's manufacturing powerhouse, is a perfect partner for Africa.
That is not to mention that Chinese people have learned since Chairman Mao Zedong that Africans are their brothers. Despite the great economic strain at the time, China helped build and finance the 1,860-kilometer Tanzania-Zambia Railway from Dar es Salaam in east Tanzania to Kapiri Mposhi in central Zambia in the 1970s.
President Xi Jinping and Premier Li Keqiang have made more trips to Africa than their Western counterparts, such as British Prime Minister Theresa May, whose trip to Sub-Saharan Africa last week was the first by a British leader since 2011, with the exception of former British prime minister David Cameron's dash to Nelson Mandela's memorial service in 2013.
Some Western politicians like to see Chinese activity in Africa as reducing their country's influence and they like to defame China's involvement as "debt trap" or "neocolonialism". Yet the presence and passion of African leaders at the FOCAC this week has best dismissed such accusations.
It would be indeed great news for Africa if Western nations increased their trade with and investment in Africa and adopted a more optimistic view of the continent, as China and some other countries have been doing.
Africa has huge potential for development and no room for zero-sum mentality.
The author is a columnist at China Daily. chenweihua@chinadailyusa.com
Most Viewed in 24 Hours
China Views