Love me, love my lipstick
Share - WeChat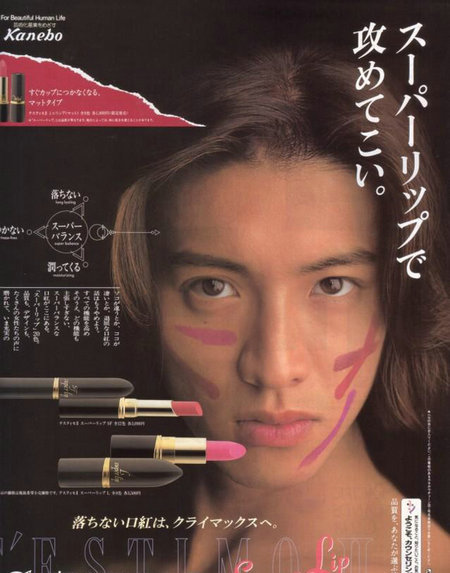 When Japanese superstar Takuya Kimura attentively stares at you, applying rouge on his tempting lips in a 1996 TV commercial, does your heart skip a beat?
Of course you can't have him, yet having a lipstick he used might just bring him a little closer to you.
It seems Kimura's fans had the same idea. That year, thanks to him, more than 3 million Kanebo lipsticks sold out within just two months, an unprecedented sales record stunning Japan.
Most Popular