Reciprocation now key to Korean Peninsula peace: China Daily editorial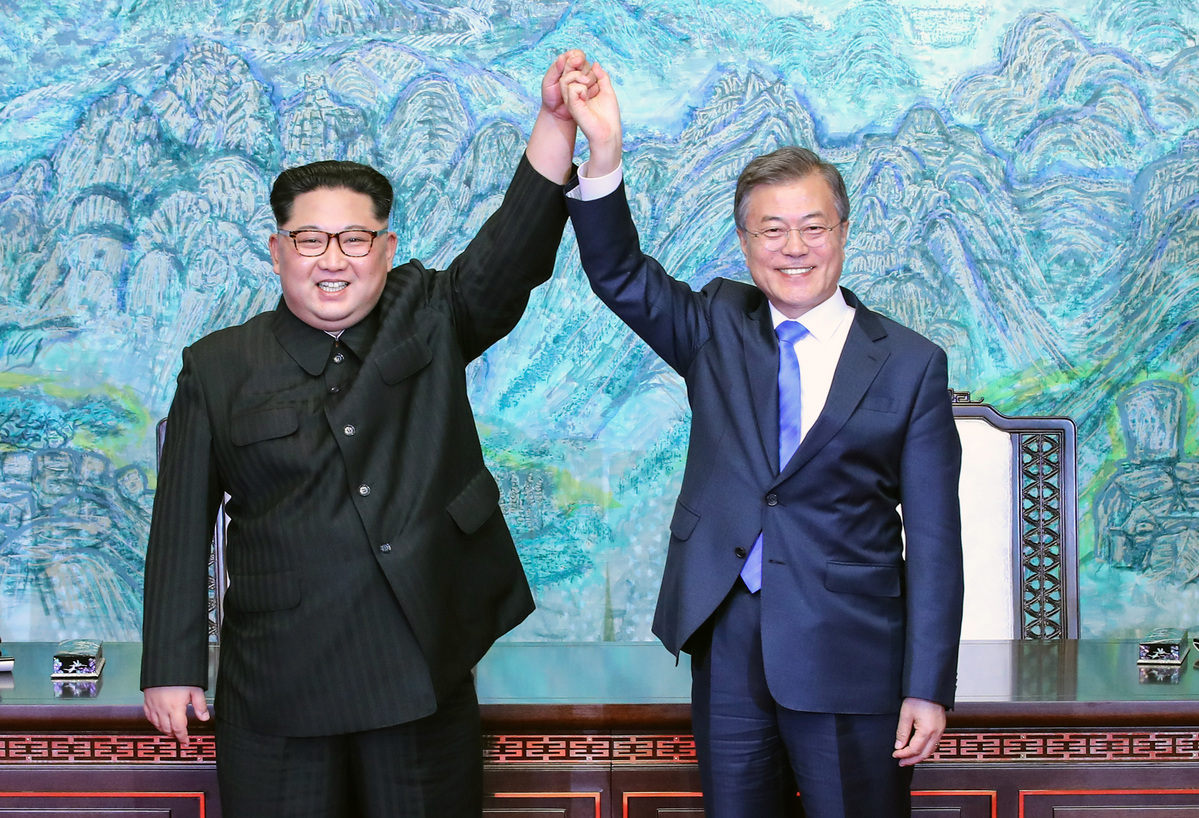 It is always good to hear Pyongyang vow to denuclearize. Even better when it comes with a timeline.
Both happened on Wednesday, when an envoy of Republic of Korea President Moon Jae-in met with Kim Jong-un, leader of the Democratic People's Republic of Korea.
Such a dramatic turnaround will surely rekindle hopes after the United States president canceled a planned visit by his secretary of state to Pyongyang citing lack of progress.
That move by Donald Trump, along with his complaint about Beijing allegedly being less cooperative, significantly dented the optimism that had followed his meeting with Kim in Singapore.
But with "practical measures" toward denuclearization reportedly on the agenda for the meeting between Kim and Moon due to take place in Pyongyang on Sept 18-20, and Moon's envoy reportedly relaying messages between Trump and Kim, there are grounds for renewed optimism.
After all, people have generally anticipated the opposite following Trump's decision, to which Pyongyang had responded with anger.
Yet this in no way means denuclearization will be a smooth and rapid process. Pyongyang's latest promise, like its previous moves to nullify a nuclear test ground and dismantle missile launchers, is not unconditional.
Reportedly frustrated over "doubt shown by some parts of the international society about his will", this is the DPRK leader's latest message that he is serious about denuclearization. But Kim has again indicated he is waiting for his "good faith" to be "accepted with good faith". According the ROK envoy, he is ready to roll out "more active measures" toward denuclearization when he sees "reciprocation".
While Washington insists suspending the US-ROK joint military exercises qualifies as reciprocation. Pyongyang wants an official end to the 1951-53 Korean War.
Given this, what happens next is more likely to be continuing bargaining over who is to give what, and when, rather than any concrete actions.
In order for the parties' rhetoric about reciprocation and denuclearization to deliver outcomes in the real world, Seoul, in its middleman's role, has a lot to do to first bridge the conspicuous perception and expectation gaps between Pyongyang and Washington.
The outcomes of the latest exchange of messages between Trump and Kim, and whether they lead to any new developments ahead of the inter-Korean summit will likely indicate whether Kim's timeline of denuclearization within this presidential term is realizable.
Today's Top News
Editor's picks
Most Viewed