UK should try to have more than one friend: China Daily editorial
Share - WeChat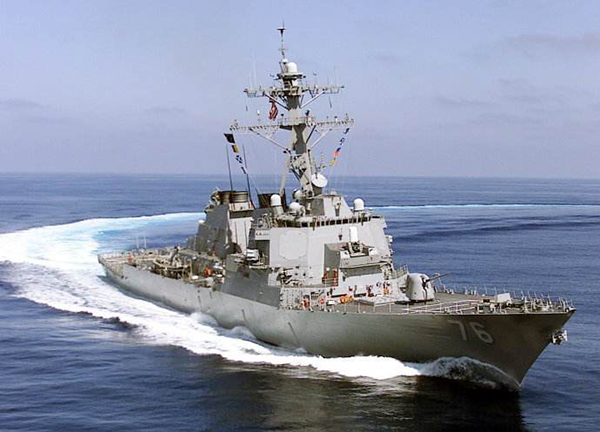 In what the Foreign Ministry described on Thursday as a "provocative" move that has infringed on China's sovereignty and violated Chinese and international laws, a British Royal Navy warship entered Chinese territorial waters around the Xisha Islands in the South China Sea on August 31, triggering strong complaints from China.
A British Navy spokesman claimed that the HMS Albion, a 22,000-ton amphibious warship on its way to Vietnam from Japan, was conducting a "freedom of navigation operation". It is not the first time a British warship has entered Chinese waters under this pretext.
And it is a pretext, as freedom of navigation in the South China Sea has never been a problem. Hundreds of thousands of commercial ships pass through the strategic waterway each year transporting an estimated $5 trillion worth of goods. Not a single one has found its freedom of navigation compromised.
Despite their maritime disputes, China and other regional countries are making progress on agreeing a code of conduct for the waters, and the situation has remained stable thanks to their joint efforts to enhance cooperation and mutual trust.
It is the continuous provocative maneuvers by navies from outside the region that have escalated tensions and threatened the stability and endangered maritime safety in the South China Sea.
There is no international law that justifies even "innocent passage" of a foreign country's military vessels through other's territorial waters without permission. The reckless actions by the British navy to challenge China's sovereignty can only be explained by the country wanting to curry favor with the United States. The US has often grumbled that its allies have been remiss in not following its lead in conducting "freedom of navigation" operations in the South China Sea. Now that it is eyeing the US as an economic lifeline after it exits the European Union — the United Kingdom is no doubt eager to seize whatever opportunity it can to get into Washington's good books.
But by trying to revive the "special relationship" in this way now it is no longer the gateway to continental Europe, the UK risks losing more than it can gain.
China and the UK had agreed to actively explore the possibility of discussing a free trade agreement after Brexit, but any act that harms China's core interests will only put a spanner in the works.
During her visit to Beijing early this year, British Prime Minister Theresa May pledged to intensify "the golden era" of Sino-UK relations. To achieve that, the country should refrain from being Washington's sharksucker in the South China Sea.
Today's Top News
Editor's picks
Most Viewed