Robot boat sails into history by crossing Atlantic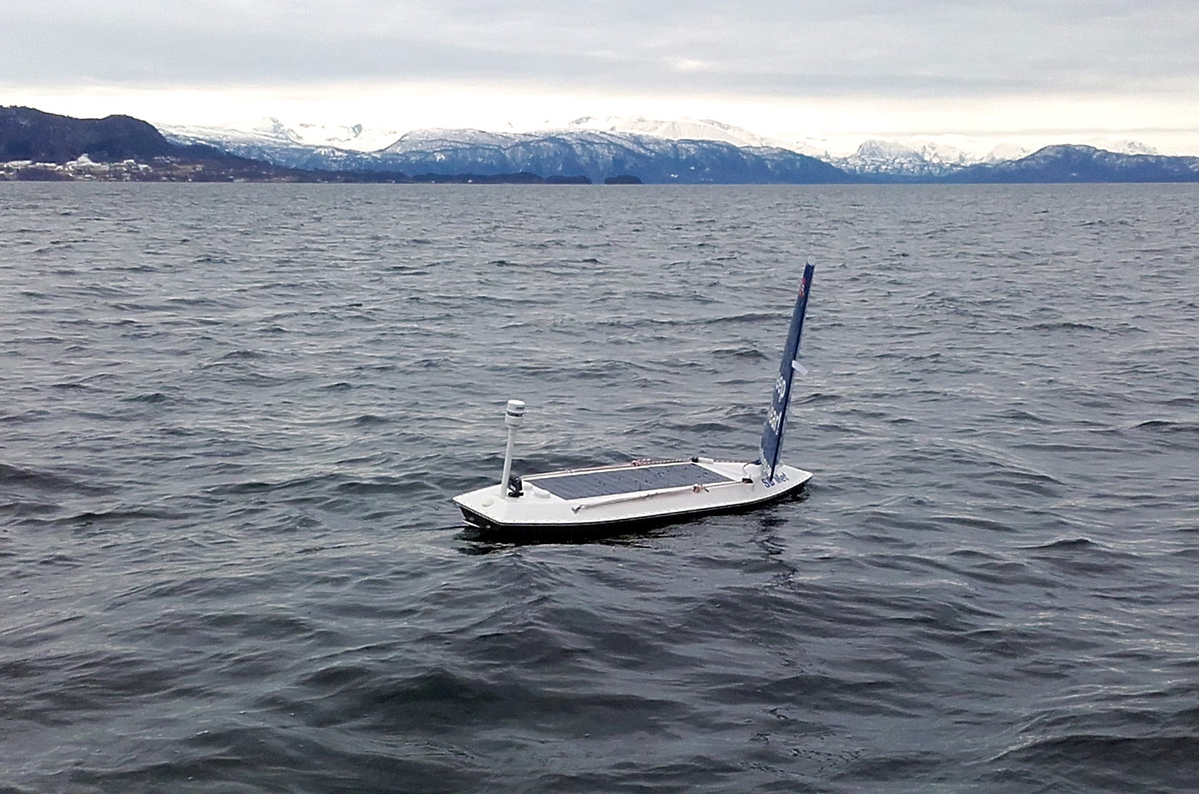 SOUTHAMPTON, England - All summer, the small boat drifted steadily eastward across the churning North Atlantic until it neared the Irish coast, where it made history by becoming the first unmanned sailboat to cross the Atlantic.
The SB Met, built by Norwegian company Offshore Sensing AS, reached the finish line of the Microtransat Challenge for robotic boats on Aug 26, two and a half months after setting off from Newfoundland, according to preliminary data.
It's a milestone that shows the technology for unmanned boats is robust enough to carry out extended missions that can dramatically cut costs for ocean research, border security and surveillance in rough or remote waters.
They're part of wider efforts to develop autonomous marine vessels such as robotic ferries and cargo and container ships that could be operating by the end of the decade, outpacing attempts to commercialize self-driving cars.
"We've proved that it's possible to do," said David Peddie, CEO of Offshore Sensing, which created the oceangoing drones, known as Sailbuoys.
"The North Atlantic is one of the toughest areas to cross," he said, adding that completing the challenge "really proves that it's a long endurance vehicle for pretty much any condition the sea can throw at you".
Under the Microtransat's rules, boats up to 2.4 meters long can sail between Europe and the Caribbean or North America and Ireland. They must regularly transmit location data.
The Sailbuoy competed in the "unmanned" class, which allows operators to change its course along the way. There's a separate "autonomous" class that prohibits any such communication.
While self-driving cars have to contend with pedestrians and other traffic, autonomous boats face storms that bring fierce gales and high waves as well as numerous seaborne hazards.
Sailing championship
More than 20 previous attempts by various teams to complete the Microtransat since it began in 2010 have ended in failure, with robot boats caught in fishing nets, retrieved by ships, or lost, according to the race website.
A spinoff contest, the annual World Robot Sailing Championship held in late August in the English port city of Southampton, also showcased robotic sailing technology.
Teams from British, French, Finnish and Chinese universities put their machines to the test in a series of challenges including collision avoidance and area scanning, in which vessels have to cover as much of an area as possible.
A team from France's ENSTA Bretagne graduate engineering research institute dominated the first challenge, but others didn't fare so well. One of the two Chinese teams couldn't stop their boat from being pushed way off course by the strong tide.
"Other ships are thin and long. Ours is too wide and fat," said Hou Chunxiao of the Shanghai Jiaotong University team, a joint collaboration between students and staff from a maritime company run by their thesis supervisor.
AP