Man on a mission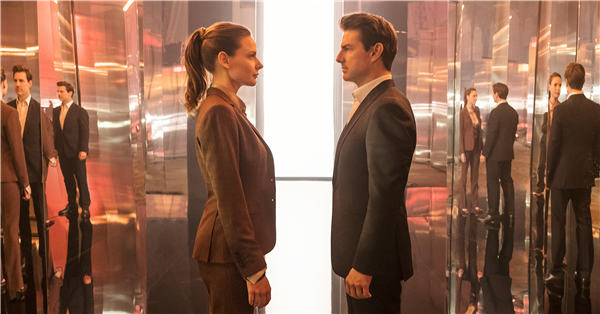 At a Beijing event for Mission: Impossible - Fallout, co-stars Henry Cavill and Simon Pegg reveal the death-defying lengths that Tom Cruise went to in a bid to thrill the film's audiences reports.
Accompanied by the pulsating theme tune of the film and the cheering of fervent fans, the stars of Mission: Impossible - Fallout - Tom Cruise, Simon Pegg, Henry Cavill and director Christopher McQuarrie - strode down the stairs of the Imperial Ancestral Temple of the Forbidden City in Beijing on Aug 29.
As if blurring the boundary between the film and reality, the director and actors appeared on the red carpet in China and talked about the challenging yet stimulating filmmaking process.
This year sees the sixth installment of the action-packed franchise, which debuted in China on Aug 31. Since its world premiere on July 12, and as of Sept 4, the film had reaped a global box office of $649.10 million.
Within five days of its China release, the cumulative box office of the film had totaled 599.75 million yuan ($87.94 million), with the potential to become the highest-grossing movie in the series.
With a running time of 147 minutes, this installment is, so far, the longest of the series, providing a medley of spine-tingling stunts, including leaping between rooftops and a helicopter dogfight.