Initiatives lauded by Uganda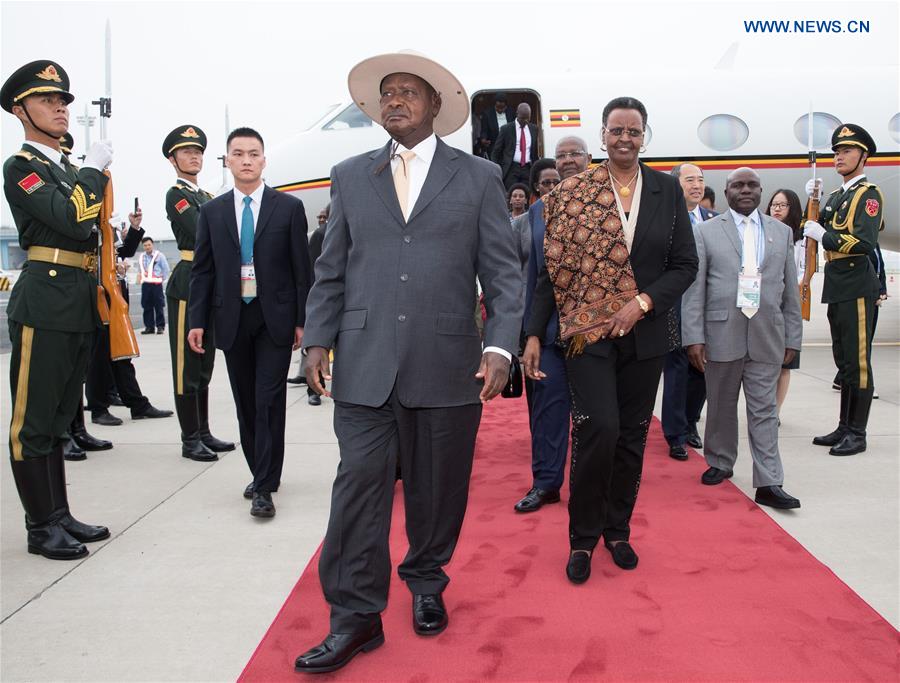 Ugandan President Yoweri Museveni expressed support on Wednesday for the eight initiatives for China-Africa cooperation launched by China, saying they are "good initiatives aimed at friendship and prosperity".
President Xi Jinping unveiled the initiatives on Monday in his keynote speech at the opening ceremony of the 2018 Beijing Summit of the Forum on China-Africa Cooperation.
The initiatives involve close Chinese collaboration with African countries in the next three years and beyond, covering areas such as trade and economy, infrastructure, environmental protection and people-to-people exchanges.
In an interview following the summit, Museveni said its outcomes will "expand and accelerate" what China and Uganda have already accomplished.
The two countries have cooperated in areas such as electricity, roads and railways, he said, sectors vital for Uganda to become a modern economy.
The Entebbe-Kampala Expressway, funded by the Export-Import Bank of China, opened in June, cutting travel time from the Ugandan capital to Entebbe International Airport, the country's gateway to the world, from two hours to 40 minutes.
Museveni said he fully agreed with the Chinese practice that "if you want to get rich, build the roads first", noting that prioritizing infrastructure is a good lesson for Africa to learn from China.
He praised the competitiveness of Chinese enterprises in his country, saying they are most welcome for their high-quality and low-cost projects.
Chinese direct investment in Uganda reached $122 million in 2016, according to the Ministry of Commerce, and there were more than 500 registered Chinese enterprises in Uganda by the end of 2016 with an accumulated investment of $3.38 billion.
Museveni said that those who call China a new colonist, rather than a sincere partner of Africa, show no understanding for the relationship.
China and Africa have shared a long friendship since the 1960s, when then-premier Zhou Enlai first visited the continent, he said.
"China was not rich at that time, but decided to build the Tanzania-Zambia Railway," he said, noting that the reason to build the railway was to break colonists' suffocation of Zambia.