Quake in northern Japan kills 4, causes landslides, blackout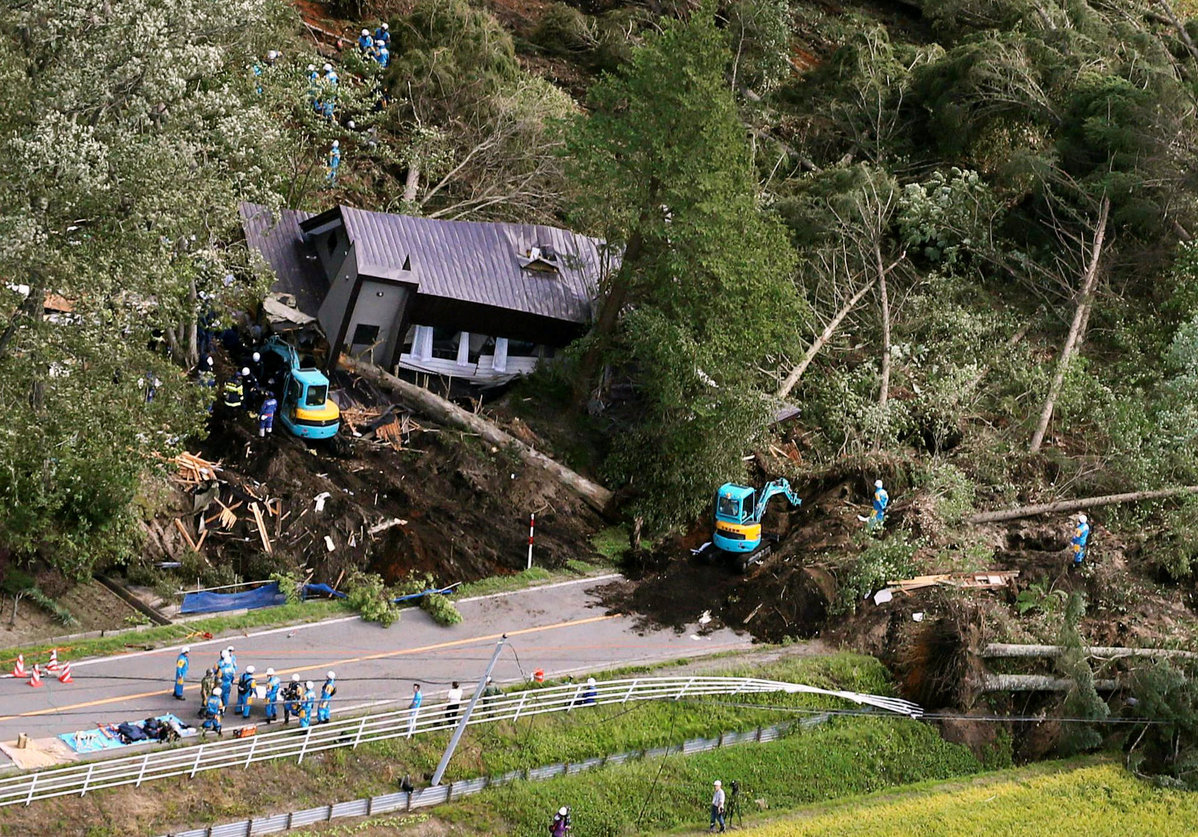 TOKYO - Japan's Hokkaido prefectural government said at least four people have been confirmed dead following an earthquake with a preliminary magnitude of 6.7 and a number of aftershocks rocking the prefecture early Thursday.
Hokkaido officials said three other people were found without vital signs when they were dug up from landslides in the worst-hit Atsuma town near the epicenter.
Officials said more than 30 people were unaccounted for and feared buried underneath landslides in Atsuma.
More than 290 other people were injured.
Multiple houses were buried by landslides and rescue work was underway for those still missing, Japan's public broadcaster NHK said.
According to the Japan Meteorological Agency (JMA), the major temblor jolted Hokkaido Prefecture at 3:08 am local time on Thursday morning (1808 GMT Wednesday), with the epicenter located at a latitude of 42.7 degrees north and a longitude of 142.0 degrees east and at depth of 40 km.
The earthquake was logged upper 6 in some areas of Hokkaido prefecture on the Japanese seismic intensity scale which peaks at 7.
It was the first time for a quake in Hokkaido to reach an intensity of upper 6 since the seismic scale was revised in 1996, the JMA noted.
Dozens of aftershock followed, including one with a preliminary magnitude of 5.4 that hit the prefecture at 6:11 am local time (2111 GMT Wednesday).
The Japan Meteorological Agency has warned that earthquakes with a similar intensity could continue in the area for about a week.