Nauru's ugly forum farce against trend of times: China Daily editorial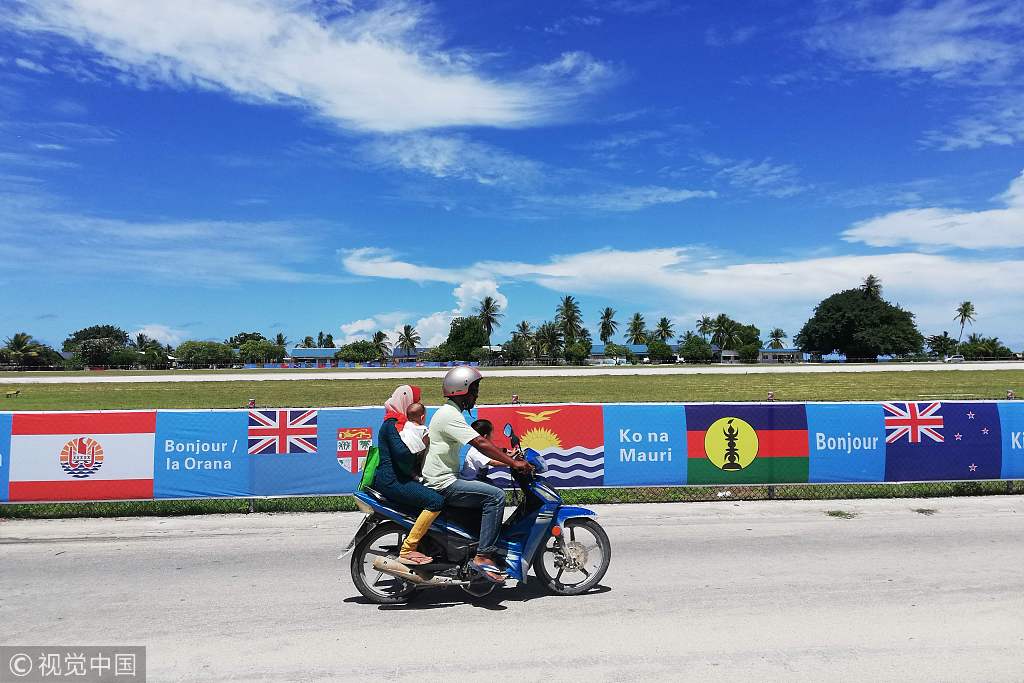 The visa row between Nauru and diplomats from the Chinese mainland, while an "ugly farce", is little more than a storm in a teacup. However, it does reveal something significant that is of concern.
It was for political reasons that Nauru refused to stamp entry visas in Chinese diplomatic passports, saying it would only process their personal passports. This is because it has "diplomatic ties" with Taiwan, and it is for that reason the island country's president spoke ill of the Chinese delegation's bid to speak at the Pacific Islands Forum. The threat to boycott the forum by other Pacific island countries points to the inappropriateness of how Nauru treated the delegation from the Chinese mainland, which attended as an invited dialogue partner.
However, the bigger issue is the disconnect between the reality of China's presence in many parts of the world and the perceptions of it by some, as shown by Nauru claiming China is a big country that bullies small countries.
As the world's second-largest economy, it is natural for China to develop economic ties with other countries, big and small, and economic ties with China have brought tangible economic benefits to other countries, not least to island economies in the Pacific.
The trade volume between China and Pacific island countries was $8.2 billion in 2017, up from $7.5 billion the year before, of which $3.48 billion was imports from the Pacific island countries, an increase of 34.9 percent, according to statistics from China's Ministry of Commerce.
However, as China's economic strength continues to grow, some countries have started to look at China through tainted glasses, and make wild speculations about what ulterior motives China might have in boosting its economic relations with a particular country or region.
Some choose to distort the truth and describe China's economic cooperation as a means to extend its political influence and its assistance as bait with which to entrap countries.
Such claims go against the historical trend, which shows the positive contribution China has made to global development and growth over the past decades, as evidenced by the number of countries that are benefiting from economic cooperation with China.
People may be fooled for a moment, they can't be fooled forever.
Nauru's actions go against the common will of the Pacific island countries that is on the basis of the one-China principle, which is a general consensus of the international community.
Nauru's actions and name-calling simply show it is out of step with the times.
Today's Top News
Editor's picks
Most Viewed