Xi meets chairperson of AU Commission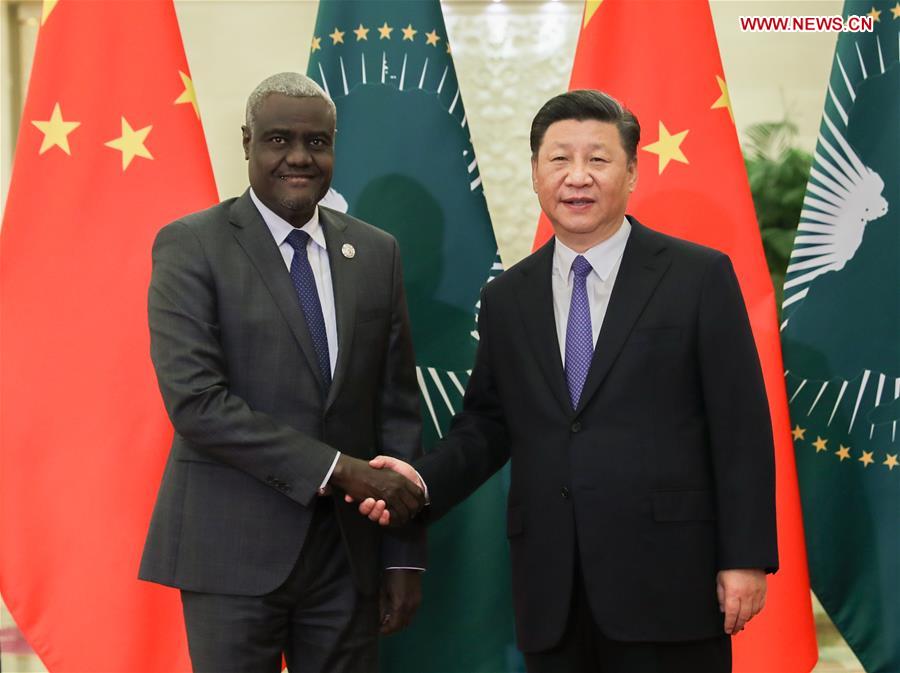 BEIJING -- President Xi Jinping on Wednesday met with Moussa Faki Mahamat, chairperson of the African Union (AU) Commission after the 2018 Beijing Summit of the Forum on China-Africa Cooperation (FOCAC) which concluded Tuesday.
Xi expressed thanks to the chairperson for making important contributions to the successful hosting of the FOCAC Beijing Summit.
Noting that the AU is a flag guiding Africa's unity and self-strengthening, Xi said China consistently supports the role of the AU in the process of Africa integration and supports the AU in playing a more constructive role in the development of China-Africa relations and FOCAC affairs.
In recent years, China and the AU have reaped fruitful results in cooperation and conducted stronger communication and coordination in international affairs, Xi said.
China is ready to use the success of the Beijing summit as an opportunity to enhance alignment of strategies with the AU, jointly build the Belt and Road, deepen pragmatic cooperation, expand security cooperation and promote capability building, Xi said.
China firmly supports the AU and African countries in solving African problems in African ways, supports boosting capabilities in peacekeeping and maintaining stability, and supports the AU in playing a greater role of guidance and coordination in transnational and trans-regional cooperation, Xi said.
With the success of the Beijing summit and under the leadership of President Xi, Africa-China relations have found out the right direction and chosen the right path, Faki said.