Xi meets Nigerian president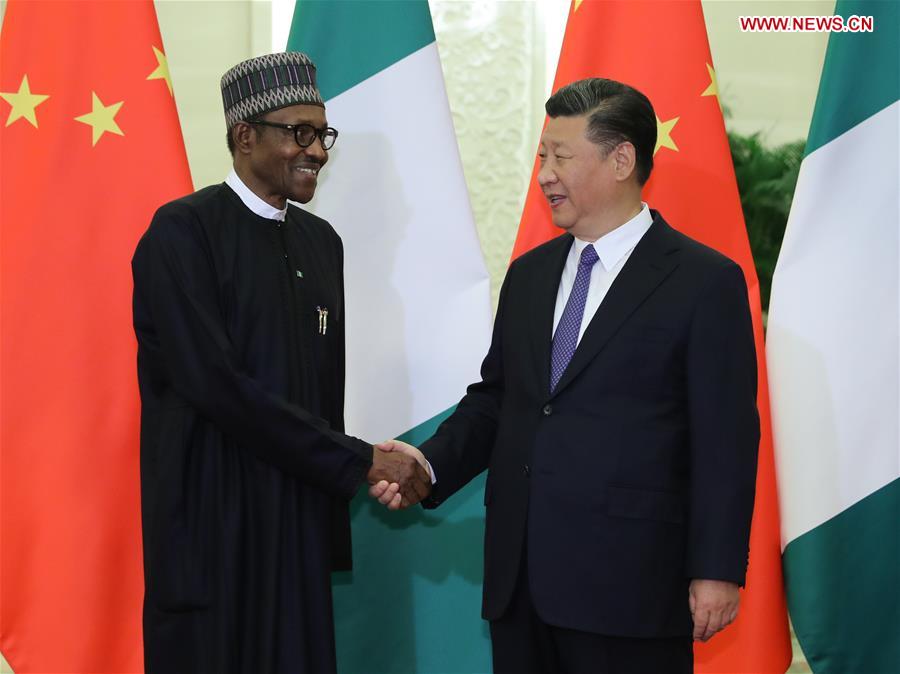 BEIJING -- President Xi Jinping on Wednesday met with Nigerian President Muhammadu Buhari who had attended the 2018 Beijing Summit of the Forum on China-Africa Cooperation (FOCAC).
Thanks to the joint efforts by China and Africa, the summit concluded successfully, further enriching the China-Africa comprehensive strategic and cooperative partnership. It was a meeting with historic significance to China-Africa solidarity and cooperation, Xi said.
Noting that Nigeria is a major African country and an essential partner to China in Africa, Xi said he attaches great importance to the development of China-Nigeria relations, which have reached a stage of growth unmatched in history.
China appreciates the Nigerian government's commitment to the one-China policy and is ready to continue its mutual understanding and support with the Nigerian side on issues involving each other's core interests and major concerns, Xi said.
Nigeria is welcome to participate in the Belt and Road construction. China is willing to deepen cooperation with Nigeria in fields such as infrastructure, agriculture and production capacity, enhance people-to-people and cultural exchanges, and support Nigeria's economic and social development so that the bilateral cooperation can become a model for China-Africa cooperation, Xi said. Buhari congratulated China on the success of the FOCAC Beijing summit.