Belt and Road to boost Sino-Moroccan ties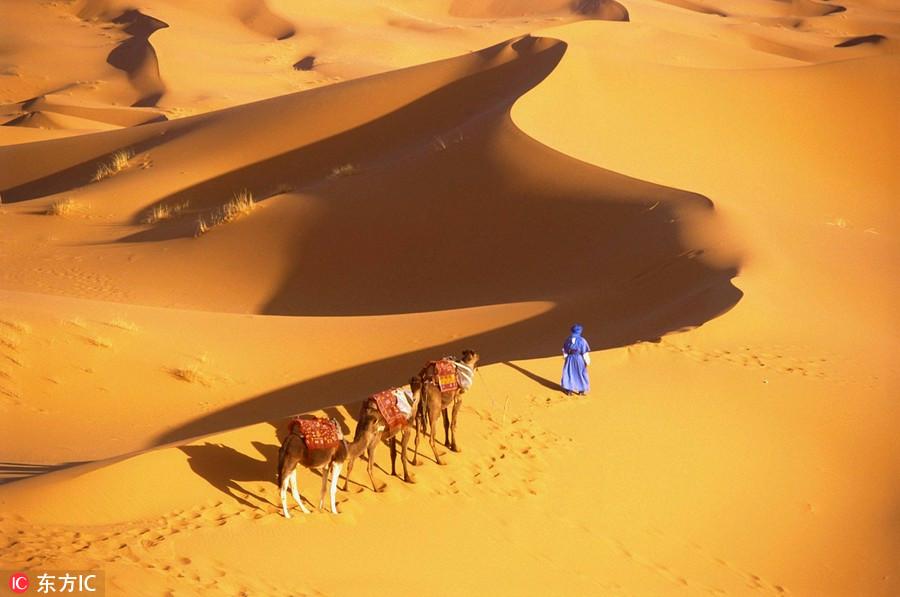 Relations between China and Morocco are centuries old. Ibn Battuta, the famous Moroccan explorer who toured China from 1345 to 1346, was the first to introduce China, especially the Great Wall, to the Western and Arab worlds.
The cooperation between Morocco and China today is rich, diversified and fruitful. After the two countries established diplomatic relations in 1958, the Moroccan-Chinese friendship has continued to strengthen, fostered by mutual understanding, common commitments and the desire to build win-win partnerships in all fields.
Morocco has attracted major Chinese companies (BAW, BYD, Haite Group, ZTE and Citic Dicastal) thanks to its political stability and economic attractiveness. These companies are helping the Moroccan economy to graduate toward high-growth sectors, in which China has accumulated rich experience, especially in the auto, aeronautics and digital sectors.
China is Morocco's third-largest trading partner with an overall trade volume of $4 billion and an annual average growth of 18.2 percent between 2001 and 2016.
Consecrating this association, Morocco and China agreed to establish a strategic partnership during the Moroccan king's visit to China in 2016 to strengthen bilateral cooperation in sectors that would create jobs and, in particular, boost the economic, financial, industrial, cultural, tourism, energy and infrastructure sectors.
A new milestone in bilateral relations and in triangular relations between China, Morocco and rest of Africa, and China, Morocco and Europe was Morocco's endorsement at the end of 2017 of the memorandum of understanding on the Belt and Road Initiative.
Indeed, Morocco has been actively participating in the construction of the Belt and Road Initiative and using many of its assets to make the initiative's projects successful, which is consistent with the "win-win" approach advocated by Moroccan King Mohammed VI, in order to contribute to the development of the entire African continent.
Africa could play a key role in making the Belt and Road Initiative successful, because it is an inevitable part of the logistics network of the initiative thanks to its geographical position.
To sum up, the Belt and Road Initiative can rely on Morocco's commitment to Africa's development and offer historical opportunities for Africa to achieve autonomous, sustainable and rapid development. More important, Morocco can align the Belt and Road projects with Africa's autonomous development goals and the African Union's 2063 agenda.
The author is director general of The Royal Institute for Strategic Studies. He contributed this article to China Watch, a think tank powered by China Daily.
Most Viewed in 24 Hours
China stories