Electricity projects set to boost Uganda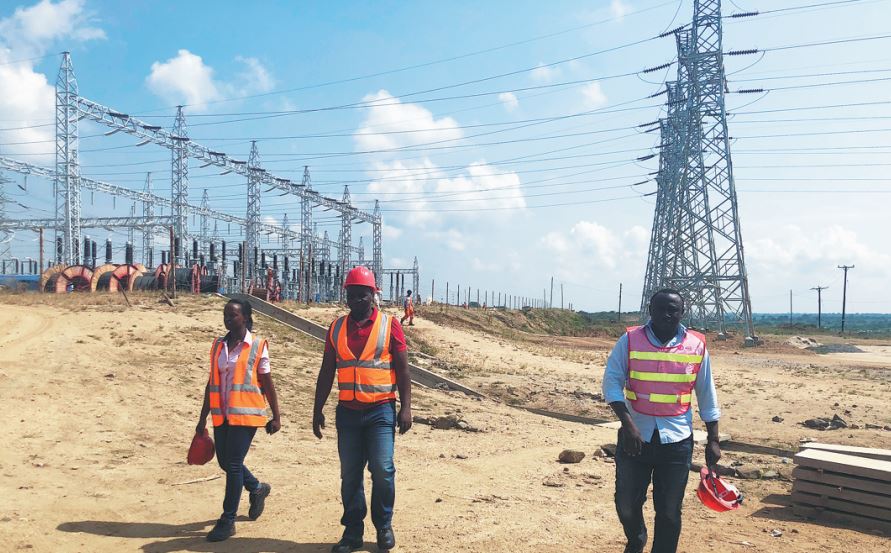 East African country sees low-cost power from two dams being built on Nile as key to attracting investors, factories
By almost doubling Uganda's electricity generation capacity, two new dams on the Nile River, scheduled to begin operations within two years, will help transform the business attractiveness of the country.
The Isimba Dam, which is being built by China International Water & Electric Corp, will generate 183 megawatts every year. And the Karuma Dam, being built by Sinohydro, will generate 600 mW a year. Uganda now has total electricity generation capacity of about 810 mW.
Uganda has the highest electricity prices in East Africa, with a tariff, or price, of 15.3 US cents per kilowatt-hour in 2016. Kenya was at 15 US cents, Tanzania at 9.8 cents and Ethiopia at 2.4 cents per kWh, according to statista.com. In addition, Uganda's electricity prices have been rising 22 percent per year in the past three years, according to The Independent, a newsmagazine published in Kampala, Uganda.
"If this situation continues, then local companies, which produce goods that are at the same time imported into the country cheaply, are likely to become uncompetitive and possibly forced to shut down," Martin Kyeyune, the finance and economic adviser at Roofings Group, Uganda's leading producer of steel products, told The Independent.
Only 27 percent of the population has access to electricity and only 8 percent of rural villages have access, according to energypedia. Businesses are reluctant to locate in the country if they cannot get power.
Li Xiaogang, the authorized representative of Sinohydro in East Africa, says the Ugandan government is pushing for low-cost power and better transportation to promote the country's development.
"Hydropower always can provide cheap power, at 2 or 3 cents per kilowatt-hour. After Karuma and Isimba activate, they will dramatically decrease the tariff to 5 or 6 cents. This will attract a large number of companies and investors to operate their factories here," says Li.
He says the dams are very good projects for Uganda. He calculates that the Karuma Dam "will generate 4 billion kilowatt-hours at a price of about 5 cents per kilowatt-hour. It will bring the government of Uganda $200 million per year, almost 1 percent of GDP. The total investment is $1.6 billion, so in seven to 10 years, the Ugandan government will recoup its investment."
Li says the Karuma Dam cost $1.5 billion, of which 85 percent was funded by the Export-Import Bank of China and 15 percent by the government of Uganda, with a sovereign guarantee.
Of the 85 percent funded by the China Exim Bank, 55 percent is at concessional rates of interest, and 45 percent at market rates. The interest rate for the concessional loan is 2 percent, while the market rate loan is at 4 percent, he says.