Chinese exhibit impresses judges at London Design Biennale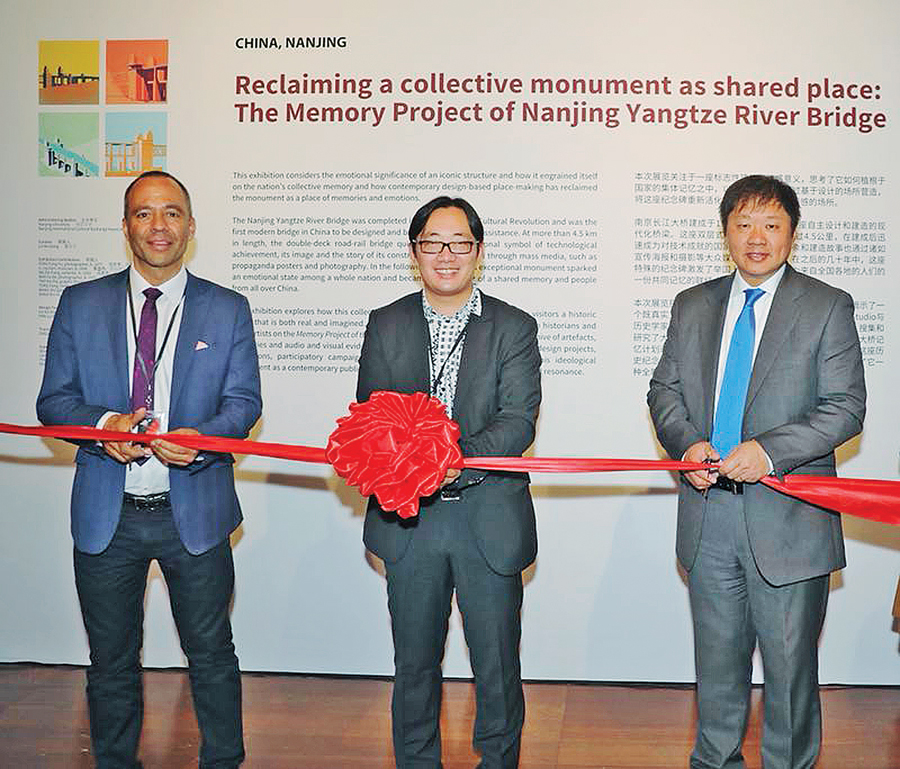 An installation examining cultural memories of the Nanjing Yangtze River Bridge in China has won an award at the London Design Biennale.
The Nanjing entry was given an Honourable Mention for the excellence of its conception and delivery.
The Biennale's theme this year is Emotional States, which explores how design affects our lives, from the way we live to how it influences emotions and experiences.
More than 40 countries, cities and regions participated in this year's event.
The entry from China, Reclaiming a collective monument as shared place: The Memory Project of Nanjing Yangtze River Bridge, examines the nation's cultural memories and the symbolism that surround the double-decker Nanjing Yangtze River Bridge, which is 4.5 kilometrers long and celebrates its 50th anniversary this year.
Built during the "cultural revolution" (1966-1976), some regard the bridge as a major accomplishment in Chinese engineering and see it as the first modern bridge to be designed and built by China without help from foreign architects. It was unveiled in 1968.
Lu Andong, exhibit curator and a professor of Nanjing University's School of Architecture and Urban Planning, said the project is about bringing the memories of people with a connection to the bridge to life.
Lu added: "It was more than a bridge and more than an infrastructure, it is without doubt the most important monument of 1960s and 1970s China and without doubt a national symbol of the Chinese pathway to modernization."
Christopher Turner, artistic director of the London Design Biennale and one of the judges for its 2018 medals said the exhibit is "a great example of how history can inform and educate the present", and that the jury was impressed with "the high, scholarly standard" of the Nanjing entry.
Xiang Xiaowei, cultural office minister counsellor at the Chinese embassy in the UK, said: "Nanjing Yangzi River Bridge has always been an icon for the Chinese, it was the first bridge designed and built locally from China, it has always been a symbol of self-independence and courage."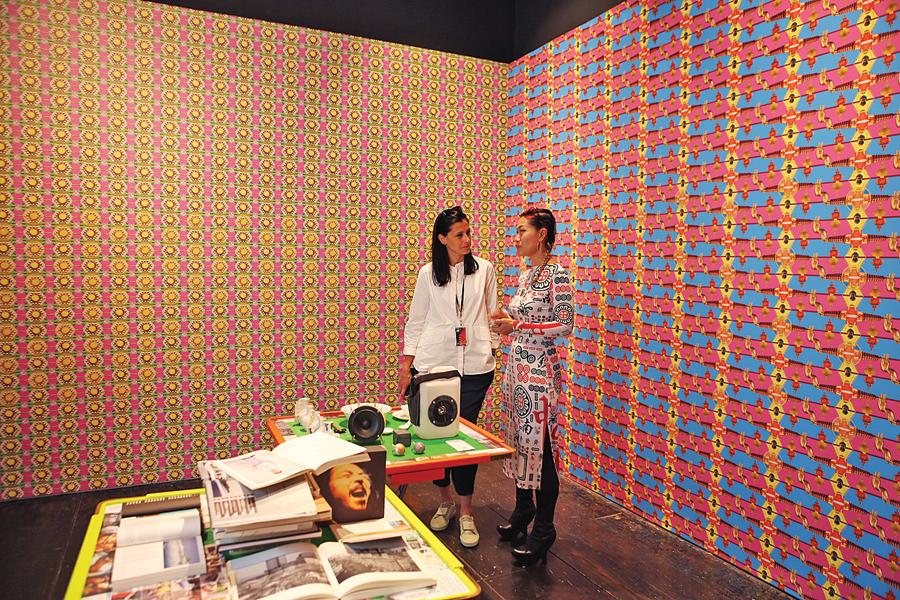 Other exhibits from China include the Hong Kong pavilion, which focuses on how the sensory experience of smell heightens nostalgia and memory within our everyday lives.
It explores the various smells of Hong Kong, and features wallpaper that when scratched releases the smell of roast duck or egg tarts.
London Design Biennale runs until Sept 23.